Alex McCord's New Job Would Help The 'RHONY' Cast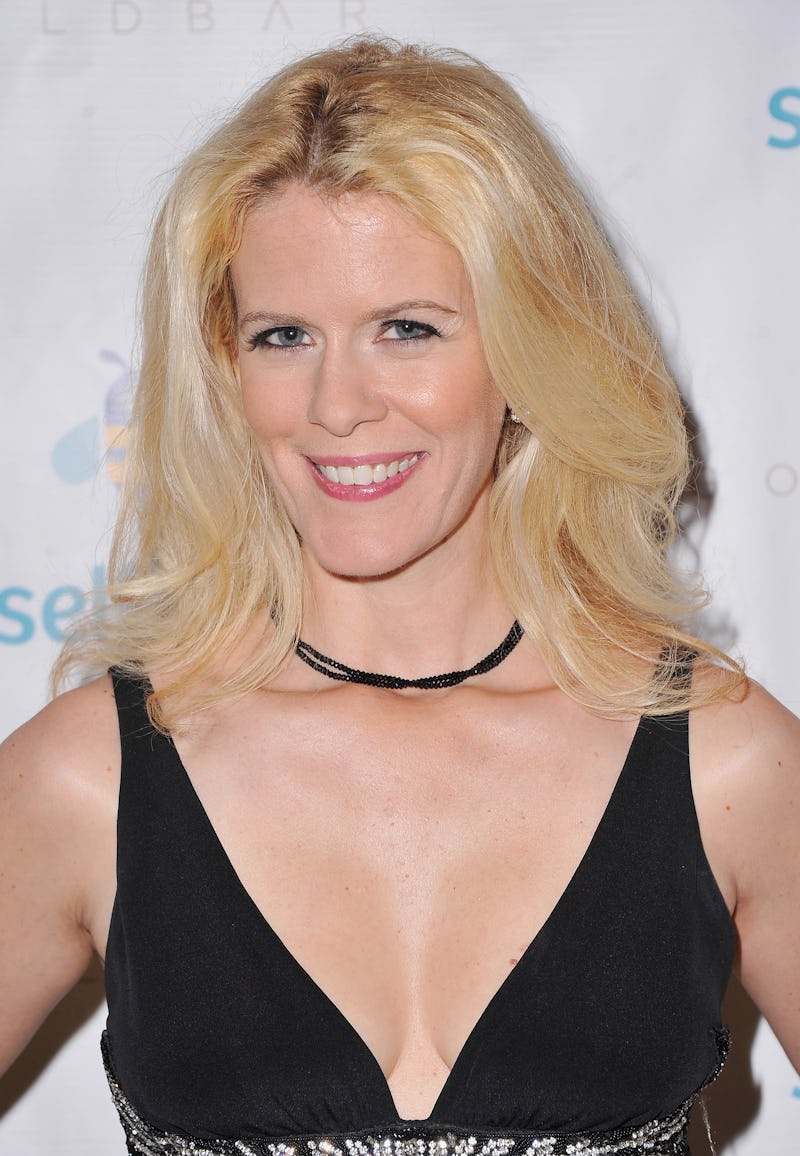 Stephen Lovekin/Getty Images Entertainment/Getty Images
Season 4 of the Real Housewives of New York City was the last fans saw of Alex McCord. She's been pretty much MIA since then due to the fact that she now lives in Australia with her husband, Simon van Kempen, and their two boys. If you've been wondering about her lately, Andy Cohen just provided a much-needed update on the former Housewife. On Twitter Wednesday, Cohen announced that Alex McCord is now a psychologist. That's right, she is officially licensed to help others. Update: As McCord pointed out on Twitter, she finished her BA summa cum laude, but isn't officially licensed yet.
Earlier: "Congrats to @mccordalex who is officially a psychologist!" Cohen then added appropriately, "Too bad she is all the way in Australia, a thriving NYC practice awaits. #RHONY" McCord responded to him and tweeted, "Tee hee, thank you! xx"
Really, the Watch What Happens Live host is onto something. Of course, anyone and everyone in New York City would most likely benefit from McCord's expertise, but if anyone could use her help, it's the ladies of RHONY. They sure aren't short on arguments, drama, and issues. Too bad she is no longer part of the franchise, because her psychology wisdom just might prove beneficial with each new dramatic season that airs.
If the women had someone there to give advice and guide them, things might go a lot more smoothly. Though, they also probably wouldn't want McCord's help or butting in where she doesn't belong. When do any of the Housewives ever take advice freely?
Even though McCord will probably never give the other Housewives advice as a professional psychologist, we still do have her old moments on the show to get nostalgic about. Why not imagine how she might've reacted as her "old self" to certain situations that went down in Season 8, which was one of the most drama-filled seasons yet — and one of the best. For those who can't recall this past season, a few of the major bullet points include The Countess getting engaged to Tom D'Agostino, all of that Sonja Morgan and Bethenny Frankel Tipsy Girl drama, Dorinda Medley's Berkshires nightmare, and every time Medley's boyfriend, John Mahdessian, caused a problem.
Before getting into psychology, here's how McCord may have handled Season 8 if she were still the Housewife fans remember from back in the day.
When Ramona's Buzz Was Killed
Ramona Singer was all about having fun and meeting men throughout Season 8. All of the drama was truly a buzzkill, so McCord most likely would've tried to make it all better with a little Ramona Pinot Grigio.
When Anyone Attacked Jules
Jules Wainstein did not have an easy first season, which is probably why it was also her last. On more than one occasion, her weight and eating disorder (which she discussed openly) were not treated with kindness or care. If McCord would've been there, I have a feeling she would've not only had Wainstein's back, but would've told her straight up that everyone else was just being rude.
When Anyone Questioned Luann
Who knows how McCord feels about Luann de Lesseps' marriage and everything that went down with her and D'Agostino in Season 8. But, the two definitely had more downs than ups during McCord's time on RHONY. I'm sure McCord would've had a few choice words for de Lesseps' engagement and everything that followed. There would be no hiding any feelings or opinions.
When Sonja Was Treated Like A Child
Remember when Morgan wasn't invited to the Berkshires? Yeah, that was ridiculous and kind of mean. No one wanted to deal with Morgan and the drama she had with Frankel, so Medley told her that she wasn't allowed to come. Here's where McCord definitely would've have used one of her most famous one-liners that she once threw in Jill Zarin's face.
When Carole's Friendship Was Criticized
For once, Carole Radziwill didn't have a ton of drama in Season 8, but she did have her fair share of opinions and comments. When doesn't she? For example, there were times when she was accused of acting differently around Frankel. That's something Radziwill didn't agree with. Enter McCord to tell Radzi to stand up for herself and tell everyone to stop acting like they're in high school.
When Dorinda's Gathering Was Ruined
"I made it nice!" Yes, she certainly did and Medley's entire evening at her home in the Berkshires was completely ruined thanks to the other women, but mainly thanks to de Lesseps and Frankel going at each other's throats. If McCord would've been there, she totally would've supported Medley and told everyone (but mainly The Countess) to start acting like grown ass women.
When Bethenny's Business Was Threatened
Frankel's business is not to be messed with. That's something Morgan learned the hard way when she unveiled a new prosecco line called Tipsy Girl. It hit way too close to home for Frankel, whose brand is called SkinnyGirl. Well, she gave it to Morgan good and even made her cry. McCord and Frankel ended up becoming close friends in Season 3, so it's likely that the former Housewife would've seen where Frankel was coming from and tried to get Morgan to understand why it was such an issue — and may have been forceful in the process.
Oh, Alex, where are you when these women and their fans need you the most?