What Alexis Waters Thinks About Being Named "Worst Shark"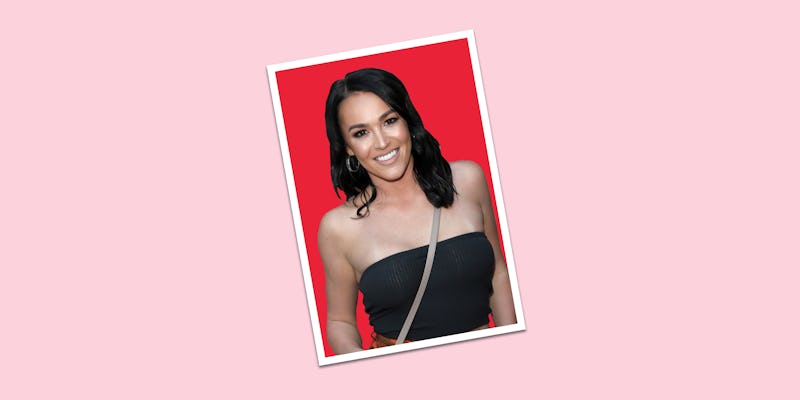 Austin Courrege/Bustle, Getty Images
Bustle takes the Bachelor franchise pretty seriously. That's why we created the Bachelor Nation Class of 2018 — like high school superlatives, but Bachelor edition. Check out what Alexis from Nick's Bachelor season had to say about being awarded "Worst Shark."
No one can say that Bachelor contestant Alexis Waters can't commit to a bit. Who can forget the time she refused to acknowledge that her limo exit outfit was a shark and not a dolphin, as she so confidently claimed? Alexis came on to Nick Viall's season of The Bachelor as an "aspiring dolphin trainer" and one of five women that season who mentioned they loved dolphins in their ABC bios. But did any of them love the sea creature enough to show up on night one dressed as one? Alexis did. She just... didn't quite get her costume right. Sorry girl, it's a shark. That's why Bustle had to name her "Worst Shark" in the Bachelor Nation Class of 2018.
"I want to thank all of the girls on my season for accepting my crazy ass! Also, Walmart, for providing me my 'dolphin' costume. And tequila, for getting me through night one and the rest of the season."
Bless her heart for sticking to her story, though. Even after Nick asked, "You know this is a shark right? Do we need to, like, go through aquatics? This is not a dolphin." Alexis insisted, "No, it's a dolphin."
She dolphinitely had one of the more fun intros on Nick's season, and the jokes kept coming when she joined Bachelor in Paradise and her intro featured her as a hula-hooping shark (or dolphin, depending on if you're asking Alexis). The best thing about Alexis, though, is that she's totally game to poke fun at herself. She had a blast being a dolphin/shark and playing along with the joke. In the questionnaire below, she made sure to remind fans of their porpoise in life, which is "in a world full of sharks, be a dolphin." Or, you know, as close to one as you can get.