Alicia Keys' 'Allure' Cover Is Stunning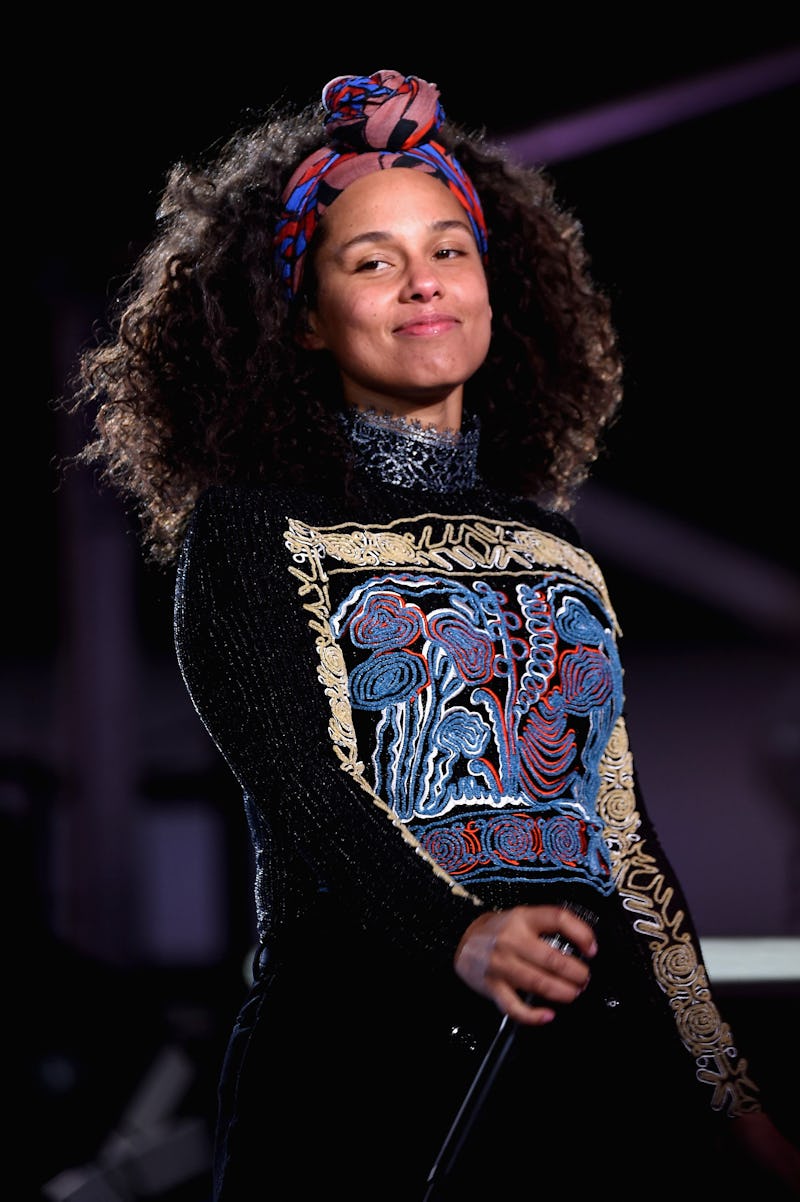 Gary Gershoff/Getty Images Entertainment/Getty Images
After Alicia Keys went sans makeup back in May 2016 this singer has attended countless red carpets events rocking a bare face. Now, she's mixing it up — Alicia Keys wore makeup again for Allure. According to her interview with the magazine, this is the first time she's worn makeup for an editorial shoot since last spring.
The decision to do so might puzzle some fans, since Keys has been vocal about forgoing makeup in the past, but that's exactly the point. "I'm not a slave to makeup. I'm not a slave to not wearing makeup either. I get to choose at [any] given moment. That's my right," she told the magazine.
And you've got to admit, that's a pretty refreshing approach to your personal beauty routine. Whatever you feel like, you do. Take it day by day, if you want to, you know?
"I have no intention to shame anyone at all [who chooses to wear it]. No one should be ashamed by the way you choose to express yourself. And that's exactly the point. However, if you want to do that for yourself, you should do that," she tells Allure. I couldn't agree more.
NY Magazine points out that while she may be wearing makeup here (the magazine has not confirmed whether the cover is makeup-free or not) it's minimal, and the retouching hasn't been overdone. You can see Keys' natural eye creases and laugh lines in this refreshing cover photo.
You can also see her sporting more dramatic makeup inside the magazine's pages. Both looks are incredible.
Her confidence is what makes her so breathtaking, product or no.
People are responding well to her natural vibe.
"Fresh" is a great word to describe this cover moment.
She's making a powerful statement with this one.
Go on and slay, queen.
She's goals to the max. Because she's proving when you love and accept yourself, that's when you truly look your best.