All The Cameos In Ariana Grande's "Thank U, Next" Video, So You Don't Miss A Single One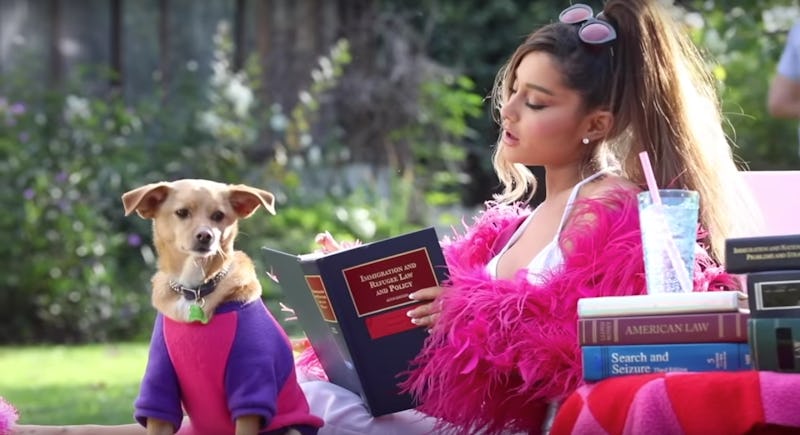 Ariana Grande/YouTube
Ariana Grande's song "thank u, next" is about what she's learned from her exes. But the video is all about nostalgia and movies from the early 2000s, and it features plenty of guest appearances from people who are not the singer's ex-boyfriends. All of the cameos in Ariana Grande's "thank u, next" video might make your head spin, so here's a guide to why the people in the video look so familiar.
The "thank u, next" video focuses on four classic movies that Grande's fans might remember from sleepovers back in the day. There's Bring It On, Legally Blonde, Mean Girls, and 13 Going on 30. Naturally, Grande inserted herself into the lead roles, stepping into the shoes of iconic characters like Elle Woods and Regina George with ease.
Still, the video is far from a one-woman show. Grande has enlisted the help of her friends, fellow celebs, and even some of the movies' original stars to make the "thank u, next" video absolutely epic. Honestly, it's already iconic, and fans might just be saying "thank u, next" to every other music video that's come before it.
Here's a list of everyone who made a cameo in the "thank u, next" video, because there are a lot of people involved.