So, How Many Awards Has 'The Underground Railroad' Won?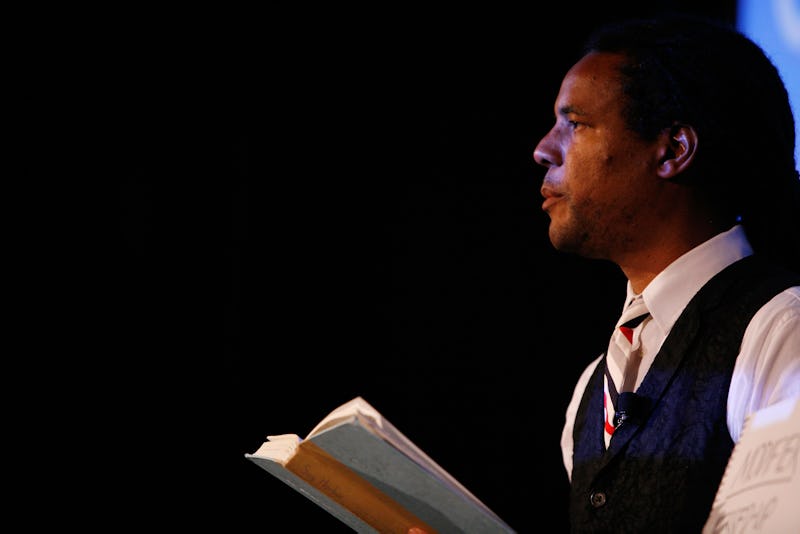 Amy Sussman/Getty Images Entertainment/Getty Images
It was announced on Monday that Colson Whitehead's The Underground Railroad has won the 2017 Pulitzer Prize in Fiction, adding to an already very impressive list of awards. The bestselling The Underground Railroad was named by Barack Obama as one of his top reads of the summer, after all, so you just know this novel is one to take notice of. The Pulitzer Prize might be the most prestigious fiction award that The Underground Railroad has won — but it's certainly not the first.
The Underground Railroad's first brush with award ceremonies came in September, when it was named one of the 2016 Kirkus Prize Finalists. Not long after, the novel scooped its first illustrious award when The Underground Railroad won the National Book Award for Fiction — and in January, the novel was named as the winner of the 2017 Andrew Carnegie Medal for Excellence in Fiction.
Whitehead's novel explores the reality of slavery in the United States as told through one young woman's journey to freedom — with one key twist: in The Underground Railroad, the Underground Railroad is an actual railroad. This unique reimagining has captured the attention of high profile readers like Obama and Oprah, who selected it for her Book Club in September — and it's been flying off the shelves ever since. The novel has become a #1 New York Times Bestseller, a #1 Time Magazine Book of the Year, and a #1 Amazon Book of the Year — as well as being named Best Book of the Year by the New York Times, the Washington Post, GQ, Newsday, O Magazine, Buzzfeed, Star Tribune, Publishers Weekly, and Esquire.
The Underground Railroad by Colson Whitehead, $14, Amazon
Colson Whitehead can now add a Pulitzer to this already jaw-droppingly impressive list — and the rest of us are officially convinced to bump The Underground Railroad straight to the top of our TBRs.