'The Underground Railroad' Is The Pulitzer Prize Winner For Fiction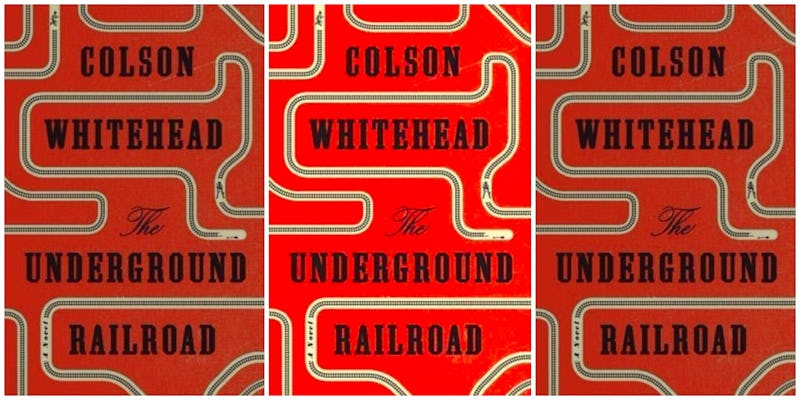 Football fans have the Super Bowl, music lovers have the Grammy's, and movie enthusiasts have, well, plenty of awards and competitions to get excited about, but for book-lovers, nothing is bigger than the Pulitzer Prize. Just like any other kind of fan, readers have been waiting on bated breath for months to find out who will take home the highest of literary honors. Finally on Monday afternoon at Columbia University in New York, after cracking an obligatory envelope joke, Pulitzer Prize Administrator Mike Pride announced the 2017 Pulitzer Prize winner for Fiction is Colson Whitehead's The Underground Railroad. If you don't already have a copy, you're going to want to pick one up fast, because this newly crowned winner is going to start flying off the shelves — even faster than it did after winning the National Book Award in November.
A powerful, chilling story about the brutal reality of slavery in the United States as told through one young woman's harrowing journey from a cotton plantation in Georgia to freedom somewhere north, Whitehead's multi-award winning novel about race, violence, and American history should be considered essential reading for anyone living in the country today. While The Underground Railroad may portray the true horrors of slavery and terrors black people in America faced before the Civil War, and accurately capture the still unfulfilled equality of the present day, it puts a unique spin on the Underground Railroad itself: It imagines it as an actual railroad. A truly triumphant work of literature, The Underground Railroad is unlike any novel on the illustrious list of Pulitzer Prize winners in fiction.
The Underground Railroad by Colson Whitehead, $16.17, Amazon
Originally labeled under the name Novel until the category was further refined in 1948, the Pulitzer Prize in Fiction is awarded each year for "distinguished published in book form during the year by an American author, preferably dealing with American life," according to the prize's official website. Though 2017 marks the 101st year of the prizes, only 90 novels have received the award, including The Underground Railroad by Colson Whitehead.
In being named the prestigious winner, the book's author Whitehead joins the ranks of literary legends like John Steinbeck, Ernest Hemingway, and Edith Wharton, as well as modern masters including Jhumpa Lahiri, Elizabeth Strout, and Junot Diaz.
The nominees for the Pulitzer Prize are never made public, but finalists have been announced along with the winner every year since 1980. This year's finalists include Imagine Me Gone by Adam Haslett and The Sport of Kings by C. E. Morgan.
As if you don't have too many books in your TBR pile already, you going to want to add all of these remarkable novels to the list ASAP.