Here Are All Of The Glamorous Looks From The 2018 AMAs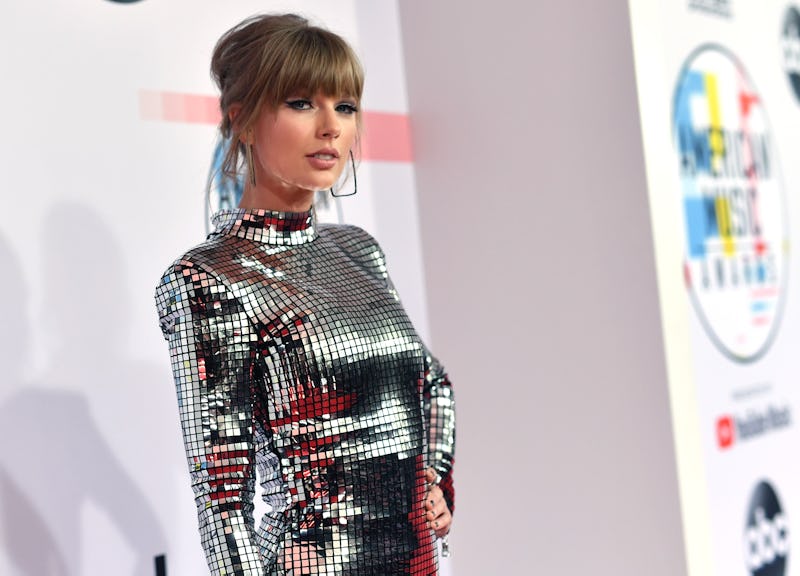 Emma McIntyre/Getty Images Entertainment/Getty Images
The hype around all of the celebrity looks at the 2018 AMAs show is almost as big as the show itself. To be fair, pretty much nothing could have over-hyped Taylor Swift's opening performance, which almost broke Twitter for a few minutes — but the red carpet looks for the American Music Awards did not disappoint. The awards show (which is kind of like the more extroverted sibling of the Grammy Awards) gave way to a wide array of styles, from old-school Hollywood glam to punk-rock edgy.
There didn't seem to be a unifying theme for the style at the American Music Awards. Rather, the red carpet served to prove how many looks can completely work, if you ever have the chance to strut on a red carpet and need to plan your vibe. From Busy Phillip's black sequined suit to Chloe and Halle Bailey's colorful, flowing gowns, nothing was off limits at the AMAs this year.
Previously, the AMAs have been known as a place for celebs to surprise and experiment. No one can forget Selena Gomez's shocking blonde hair, Kendall Jenner's fake bangs, or Kylie Jenner's leather and chains get-up in recent years. And while it doesn't seem that there were any shocking hair-related mic drops, there were plenty of over-the-top outfits to satisfy, surprise, and delight audience members at home.
Here are some of the most iconic looks from the 2018 AMAs: