All Those Quotes In 'Homecoming' Are Basically A Timeline Of Black Excellence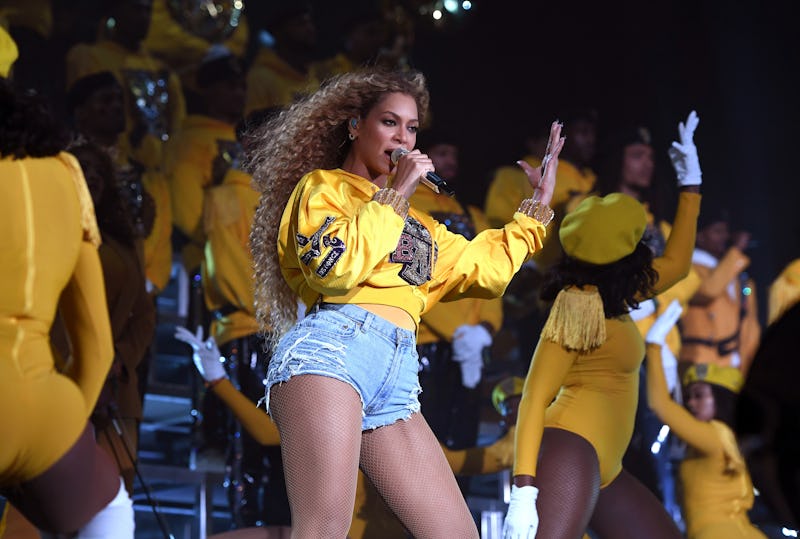 Larry Busacca/Getty Images Entertainment/Getty Images
In her new Netflix concert documentary, Homecoming, Beyoncé offers the Beyhive an intimate — and rare — look into the process that went into creating her history-making headlining performance at 2018's Coachella Music Festival. Viewers are granted access into Beyoncé's masterful world of creativity, which includes the many muses that inform her art. Throughout Homecoming, quotes from prominent Black figures appear or can be heard onscreen. And like everything Beyoncé does, they are deliberate and meaningful.
The passages range in theme, from poetic advice to statements about the importance of higher education to go along with the performance's theme of Historically Black Colleges and Universities, or HBCUs. As much as they vary, though, the quotes that appear throughout Homecoming send a clear and singular message, which is the importance of honoring the Black thinkers and leaders who have written and spoken about the boundless potential of their communities.
Beyoncé's film takes Black excellence to a new level, as basically everyone on Twitter agrees, but she also makes it clear that there's a whole history of Black excellence from which she draws. Once you learn about where each of these Homecoming quotes come from, it'll be impossible not to feel inspired all over again.