Here's Every Single Exciting Detail You Missed In The 'Stranger Things 3' Trailer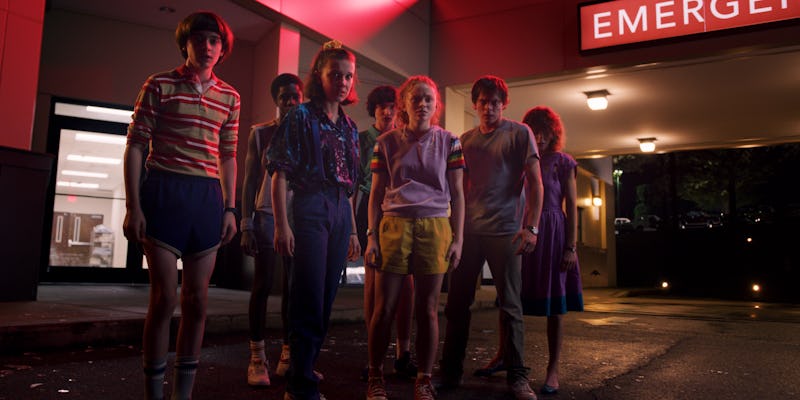 Netflix
Mike, Eleven, Lucas, Dustin, Will, and Max might be looking forward to a carefree summer in Hawkins, but based on the new Stranger Things 3 trailer, they've never been more in danger. The brand new trailer for Netflix's science-fiction/fantasy hit series is packed full of little clues and plot twists, all teased to the tune of the perfect soundtrack to the summer of 1985, when Season 3 takes place. It can be somewhat overwhelming upon first viewing, which is why we've gathered all the Stranger Things 3 trailer details you missed into one, convenient list.
To say there's a lot going on in the Stranger Things 3 trailer would be an understatement. The short clip follows the gang as they reunite for the summer and embark on typical teenage behavior: they go on adventures around town and hang out at the new Starcourt Mall. They're hanging out at each other's houses, having fun. Relationships are changing, kids are growing into young adults, and, oh, yeah, it looks like Eleven is still be hunted by secret organizations and haunted by the Upside Down. Fun!
The teaser dances over the looming threats to Hawkins, which go far beyond the new mall threatening small businesses in Downtown Hawkins. And the clip ends with the debut of a brand new monster from the Upside Down, and let's just say, this new creature is bigger than the Demogorgon's we've seen before.
But, if this new Upside Down monster is the main thing you're taking away from the Stranger Things 3 trailer, well, then here are some details you might have missed along the way.