Allison Williams Is On #TeamCorinne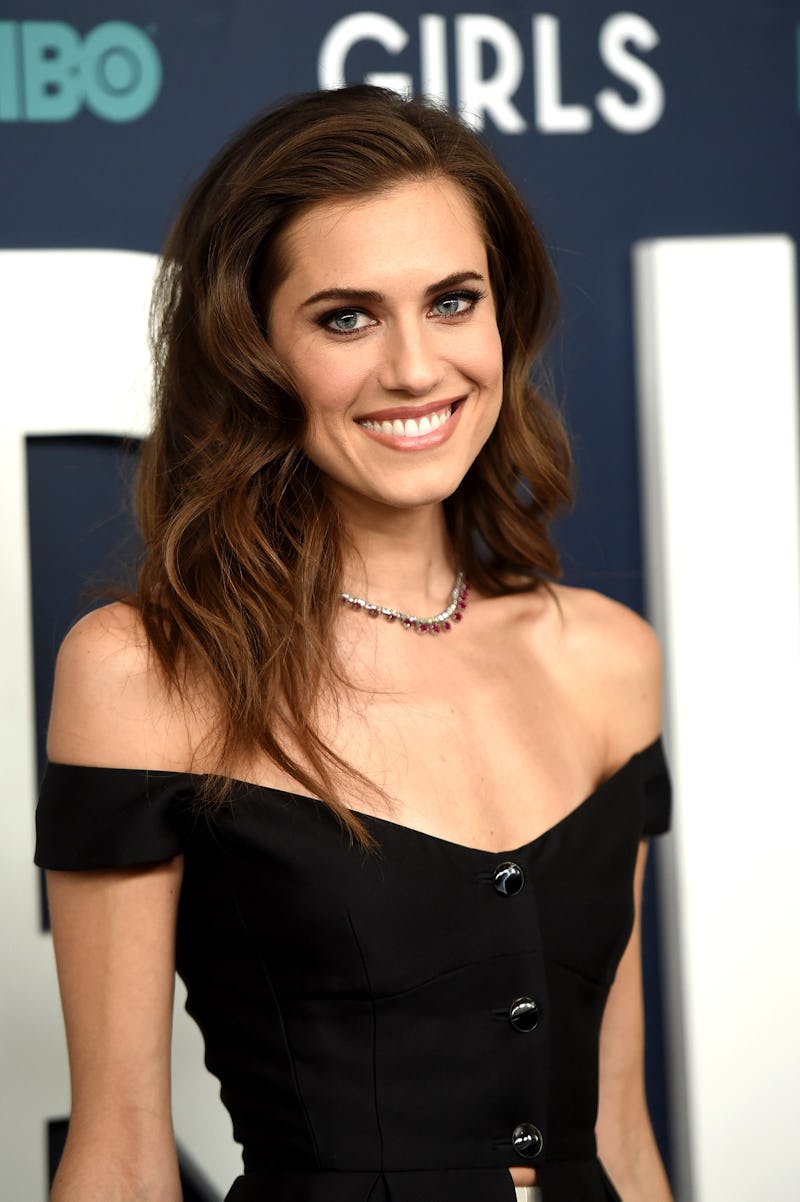 Jamie McCarthy/Getty Images Entertainment/Getty Images
There are two types of Bachelor fans on this planet we call Earth: those who love Corinne Olympios, and those wish she would get voted off Nick Viall Island already. I, for one, am a card-carrying member of Team Corinne. I could not respect her nap schedule more than I already do. I could not adore her cocktail hour pep talks more than I already do. I could not love her "poopie" monologue more than I already do. And do you know who else happens to like the divisive TV personality? The star of Peter Pan Live! Yes, Allison Williams is all about Olympios. When E! News took a moment at Thursday's Girls premiere to ask the proud Bachelor fan to weigh in on Viall's season, Williams cut right to the chase:
"Ugh, Corinne! There's just so much to talk about. She was on Ellen. I mean, her nanny, and like, cheese noodles or cheese pasta or whatever."
And then, she talked about Viall and the other contestants for a few seconds. But as is always wont to happen when talking about this season of The Bachelor, the conversation led back to Corn. "Hopefully [Olympios will] be a gift that'll keep giving," Williams told E! News.
Could not agree with you more, Williams. But do you know who might not agree with us? Marnie Michaels from Girls. I could be way off base, but Marnie's whole type-A, my way or the highway deal doesn't seem totally compatible with Olympios' renegade Bachelor strategy. For one thing, I bet that bouncy castle move would make Marnie see red. Or maybe she'd respect Olympios' get-what-she-wants-no-matter-what attitude? Oh, crud. Now I'm torn.
Shoshanna Shapiro, on the other hand, definitely seems like a Team Corinne member to me. I can see Shosh recognizing the ingenuity behind the whipped cream and trench coat shtick, the bouncy castle, and the bag of tokens. You and me both, Shosh.