7 Ways To Tell You Might Be Emotionally Unavailable, According To Experts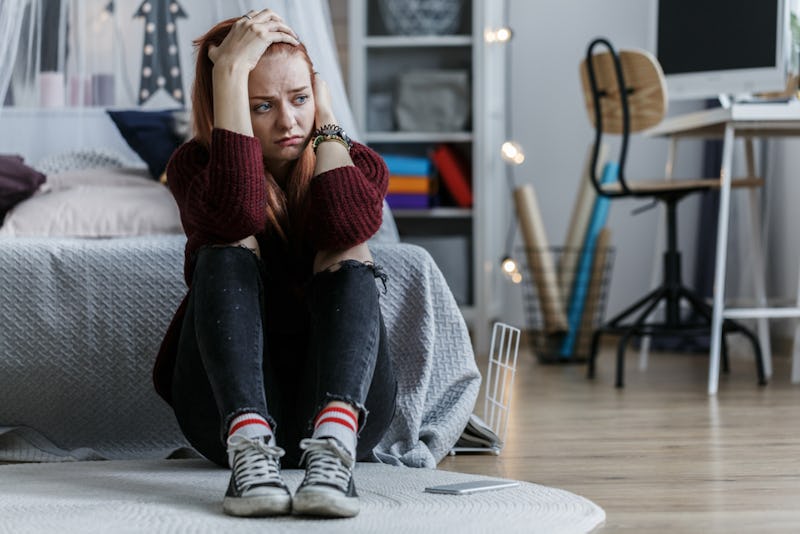 Photographee.eu/Shutterstock
When it comes to considering issues in our relationships, the focus is often on how to spot when others might be emotionally unavailable — be it a parent, a friend, or a romantic partner. But learning how to tell if you are emotionally unavailable yourself can sometimes be more of a challenge. It can also be a little scary to confront, since the reasons for emotional unavailability usually stem from pretty vulnerable feelings and experiences.
"Under the superficial behavior of distancing during courtship, the emotionally unavailable person is usually terribly anxious about being hurt, fearing that they could be rejected or controlled," counselor Stephanie Wijkstrom, MS, LPC, NCC and founder of Counseling and Wellness Center of Pittsburgh, tells Bustle.
"In other instances the emotionally unavailable person is responding to the terrifying memories that they have about what it means to commit to loving someone," Wijkstrom says. This might mean that during childhood, they felt overly responsible for their parents, or were terribly heartbroken by a partner in adulthood.
If any of these things ring true for you, know that you're not alone in feeling this way, and there are ways to heal these feelings and shift these behaviors if that is something you are looking to do. Below, are a few of the indicators that you might be dealing with some personal emotional unavailability, according to experts.