17 People Reveal How They Ruined Their Relationships & It's Brutal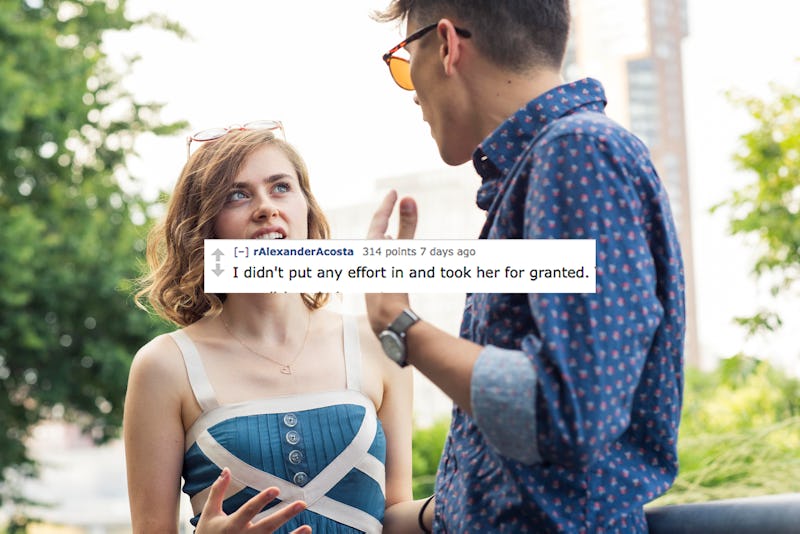 BDG Media, Inc.
It can feel like there's an endless amount of ways a relationship can go wrong. Are your values in line? Do you communicate well? Do you trust each other?Can you keep the spark alive? "A relationship is made of two individuals who come together as a unit, but do not abandon aspects of their individuality," relationship expert Rhonda Milrad, LMSW tells Bustle. "They are separate, but together. When a relationship is healthy and dynamic, there is room for each person to grow and for the relationship to accommodate these changes." So how do you make sure you're doing your part to make the relationship last?
Fortunately, some willing souls on the internet have shared their relationship mistakes. so you don't have to make the same ones. AskReddit posed the question "What thing did you do that ruined a relationship/s?" with users responding honestly about what they, or their partner, should've done differently when they were together.
While this may sound simple on paper (or screen), things IRL can be a bit messier. Wondering what actions tend to lead to the end of the relationship? Check out what Reddit users did to cause a breakup and what they've learned from it, from being too clingy to not putting in any effort.