Amazon Is Raising Its Minimum Wage To $15 An Hour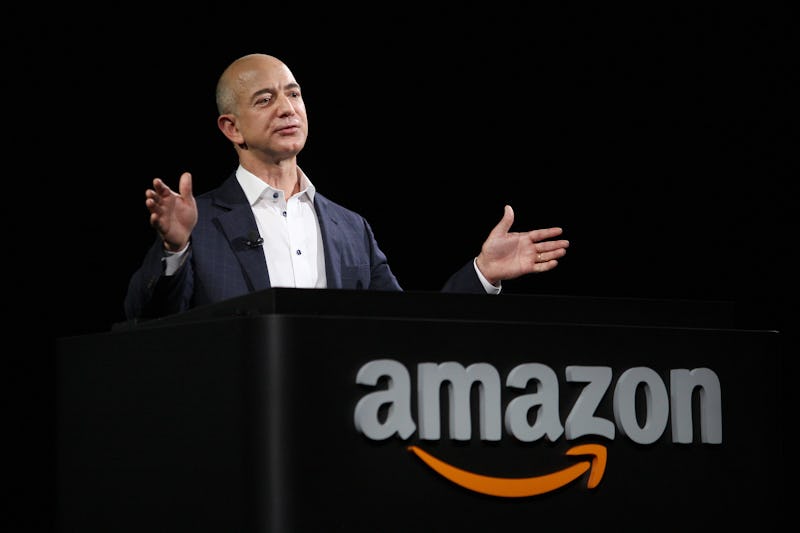 David McNew/Getty Images News/Getty Images
Starting in November, the e-commerce giant Amazon will pay a minimum of $15 an hour to its employees in the United States, according to a company release. The company announced on Oct. 2 that it would be raising its minimum wage in a change that will affect more than 250, 000 current employees. The new policy applies to all full-time, part-time, and temporary workers, including Whole Foods Market staff and more than 100, 000 seasonal employees, just in time for this year's holidays. Amazon's controversial pay incentive component, where fulfillment-center employees were encouraged to achieve certain order numbers in the name of company efficiency, will also be phased out, with $15 becoming a flat minimum with no targets required.
Minimum wage for Amazon workers currently varies by location. According to estimates from Glassdoor, the average warehouse associate in Jacksonville, Florida, typically earns $12 an hour, while a warehouse worker in Modesto, California, might earn $14 an hour on average.
The announcement comes after significant backlash towards the tech giant for its warehouse working conditions and low pay. Jeff Bezos, Amazon founder and CEO, is currently the world's richest person, and his net worth is listed as $164.8 billion, according to Forbes.
"We listened to our critics, thought hard about what we wanted to do, and decided we want to lead," said Bezos in a company blog post about the announcement. "We're excited about this change and encourage our competitors and other large employers to join us."
The company also announced that its public policy team will work to increase the federal minimum wage. The company didn't specify what it wants to raise the federal minimum wage to, just that the current wage is "too low," according to the statement.
"The current rate of $7.25 was set nearly a decade ago," said Jay Carney, Senior Vice President of Amazon Global Corporate Affairs, in the same company post. "We intend to advocate for a minimum wage increase that will have a profound impact on the lives of tens of millions of people and families across this country."
The wage increase is a significant move coming from a company as powerful as Amazon. In response to the news at a press conference, notable Amazon critic Senator Bernie Sanders said that the announcement could be "a shot heard around the world."
The news also follows a string of workers' rights movements, including the Fight For $15, which specifically works towards increasing the minimum wage to $15 an hour, that are steadily gaining traction in cities throughout America. Fast food workers have marched and teachers across several states have staged walkouts to advocate for wage increases. Recently, hundreds of McDonald's employees demonstrated in 10 cities to raise awareness around sexual harassment they say they've experienced at work.
There's a saying in fashion, adapted from a quote in an Ian Fleming James Bond novel, that goes, "Twice is a coincidence, three times is a trend." Last fall, Target announced a commitment to raising minimum wage to $15 by 2020. In February, Walmart increased its minimum wage from $9 an hour to $11. Hopefully, Amazon's announcement helps kickstart a trend towards fair wages and better conditions for workers across the country.