Amber Rose Tells Us What's Different About The SlutWalk This Year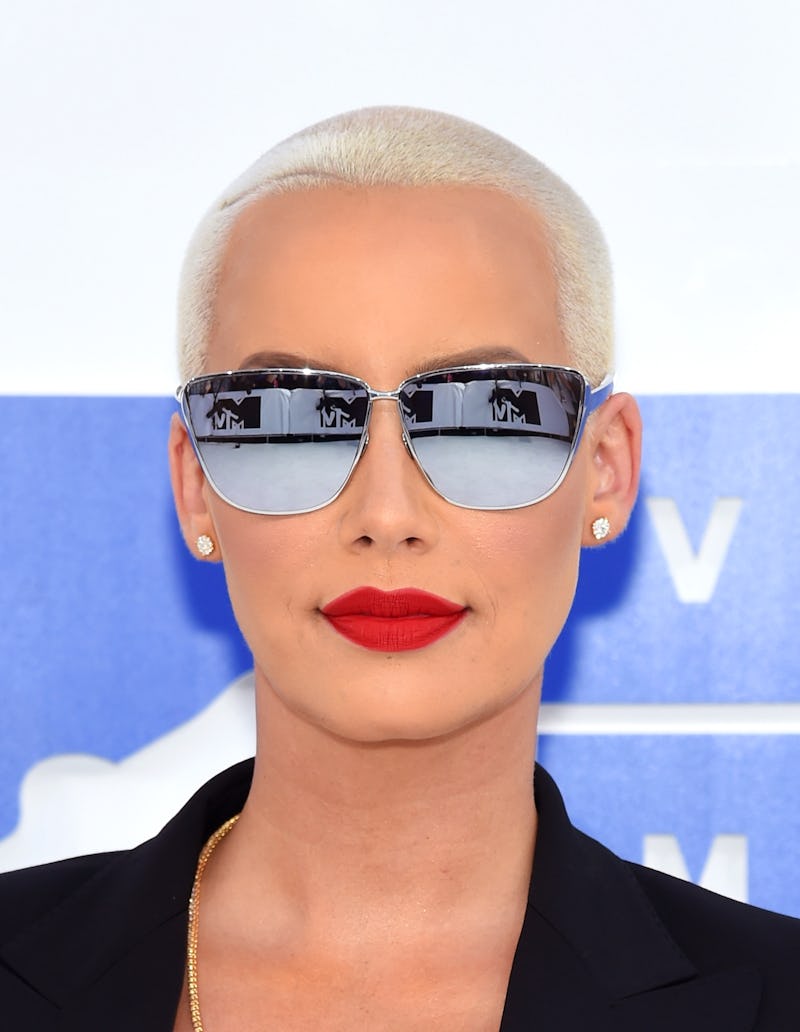 Jamie McCarthy/Getty Images Entertainment/Getty Images
If anyone knows what it's like to be slut-shamed, it's Amber Rose. You could even argue that she's famous for it. But the onslaught of comments, insults, and attacks that came as a result of her past as a stripper and her relationships with Kanye West and Wiz Khalifa forged something in her. And, these days, Amber Rose isn't known for who she's dating. She's known for her unapologetic sexuality — and her activism on behalf of "sluts" everywhere.
On October 6, Rose and her army of the shamed will gather for the fourth time in Los Angeles' Pershing Square for the Amber Rose SlutWalk. The event — which she describes as both a march and a festival — starts with a march from 10 to 12. The march will be followed by five hours of performances, speeches, and even health and counseling booths for those who need them. Previous SlutWalks drew upwards of 20,000 people and organizers are expecting a similar crowd this year.
"It's a very emotional day," Rose tells Bustle. "You're going to cry; you're going to laugh; you're going to dance. And you're going to celebrate being a woman."
The SlutWalk movement started in 2011 in Toronto, after a police officer told a group of college women that if they didn't want to be be sexually assaulted, they "should avoid dressing like sluts." The women organized a march in response, calling on participants to dress in skimpy and provocative clothing. In the seven years since that first march, SlutWalks have spread across the world. They can now be found annually across North America, South America, Asia, and Europe.
But while the SlutWalk movement has been going for a while, Rose says that her version of it wasn't very well accepted when she first launched.
"Initially when I first started it, it was like 'What the hell is this? What's going on?''" Rose says. "But every year more people show up and people just get enlightened and become better people."
Rose sees SlutWalk as an essential part of changing the narrative around slut-shaming and rape culture. But, she admits, even she and her SlutWalk team were guilty of slut-shaming in the past.
"We were all former slut-shamers. All of us," Rose says. "We all admit that. And now it's almost blasphemy if we even hear that."
So what changed? Rose says that the "thousands of comments and millions of views of slut-shaming" that attacked every aspect of her life — from her work to her looks to even her son — can be credited for her own reformation from slut-shamer to proud slut.
"Sadly, I feel like with everyone you almost have to go through something so miserable to kind of understand what you've done to other people," Rose says. "It's a learning process, as you grow. I've experienced extreme forms of slut-shaming, publicly. But SlutWalk is a no judgment zone. We have zero tolerance for bullying."
In addition to the usual march and festivities, this year's SlutWalk has an added element to it: Getting out the vote. The Walk is exactly one month before the midterm elections and Rose is committed to getting her followers — who she calls her "rosebuds" — to the polling booth.
"You've got to get out — you've got to get to the polls," Rose says. "I get it: Filling out paperwork is a fucking hassle and nobody feels like doing that. But we have to realize what we have a voice and we're able to make a change. We need to just get up and go and do it."
And her final piece of advice for the fourth annual SlutWalk is especially fitting for a woman who goes by the nickname Muva.
"Get there super early — there's going to be a lot of people," Rose says. "And wear comfortable shoes."