Amy Schumer Just Jokingly Declared That Meghan Markle Is Her "Nemesis"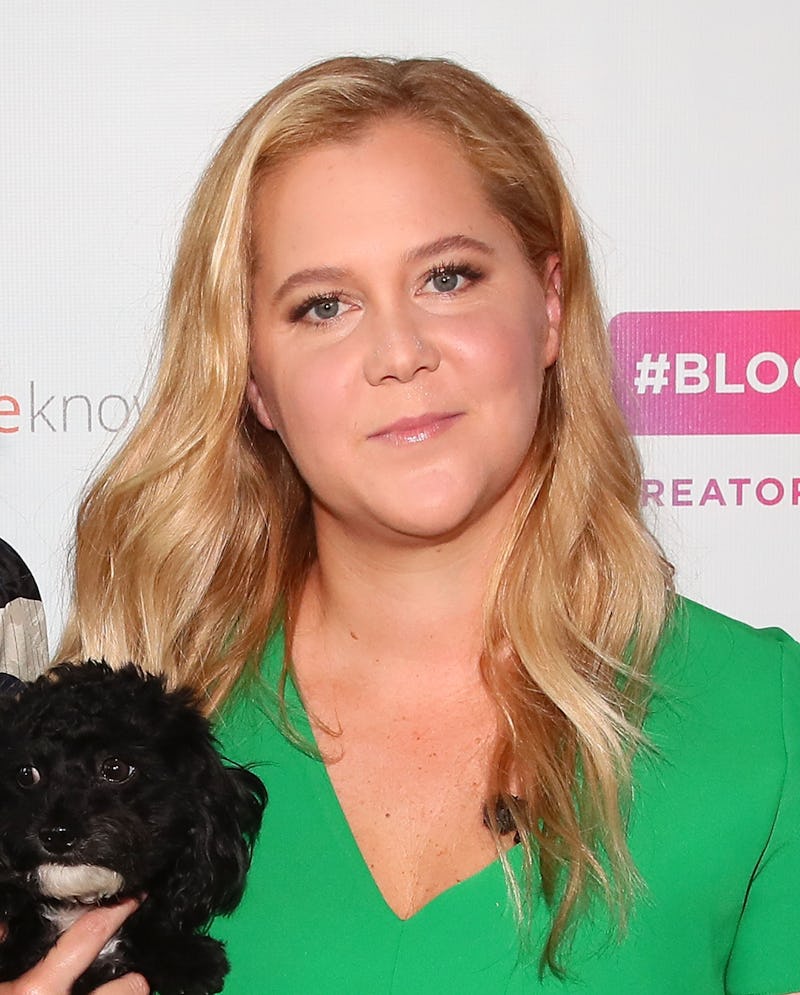 Astrid Stawiarz/Getty Images Entertainment/Getty Images
Pregnancy can be a pretty challenging time for a lot of women, but this comedian and actor has a good sense of humor about it. In a new video for InStyle, Amy Schumer called Meghan Markle her "nemesis" for being pregnant at the same time as she is, and even though it's obviously not a competition, Schumer's take on the situation is actually pretty hilarious.
In the video, which was published earlier this week and is called "How To Not Give A Sh*t What Anybody Thinks," Schumer shared her tips for living life on your own terms, and that included one about how "everyone's a narcissist," which means they have no time to think about you or what you're doing, which is definitely a very freeing thought. She gave a personal example, and that's how Markle came up. According to Schumer, she's her "nemesis."
Schumer said:
"She's pregnant at the same time as me and I'm not letting her get away with that. So maybe I'm feeling competitive, and oh, Meghan looks better than me and she has a tiny small bump and she's wearing high heels and I already look 10 months pregnant and I've been wearing flats for the last four years. I remember no one really cares about me, because they really only care about themselves."
As funny as her comments are, they're actually a pretty good way of illustrating a trap that so many of us get locked in. Comparing yourself to someone else is so easy — even if you're an actor who happens to be pregnant at the same time as a member of the royal family. But unfortunately, that comparison usually only makes you feel worse... like when you think about their tiny baby bump and the fact that they're pregnant and wearing heels.
And if you feel that way, remember Schumer's words. She's right — except for your closest family and friends, of course, people tend to care more about themselves than they do about what you're doing, so don't let it get you down (even though that's obviously easier said than done).
Schumer's been all about the Markle comparisons since she first announced her pregnancy in October, sharing a photo of her and husband Chris Fischer's heads superimposed on Markle and Prince Harry's bodies.
Then, when Schumer confirmed her pregnancy in a statement to the Los Angeles Times, she brought out the Markle comparisons once again, saying, ""Chris and I are thrilled and almost positive he's the father. I look forward to competing with Markle every step of the way."
After this InStyle video, it seems like that competition is still happening... but whether or not Markle is aware of it is still a mystery.
So far, Markle and Schumer's pregnancies have both been so different, but it's been a lot of fun following along with both women and their experience. Hopefully, Schumer remains just as candid when it comes to motherhood after her baby is born. There are probably so many jokes about the joys of parenting on the way.