Amy Schumer Shared An Ultrasound Video, Along With Another Reminder To Vote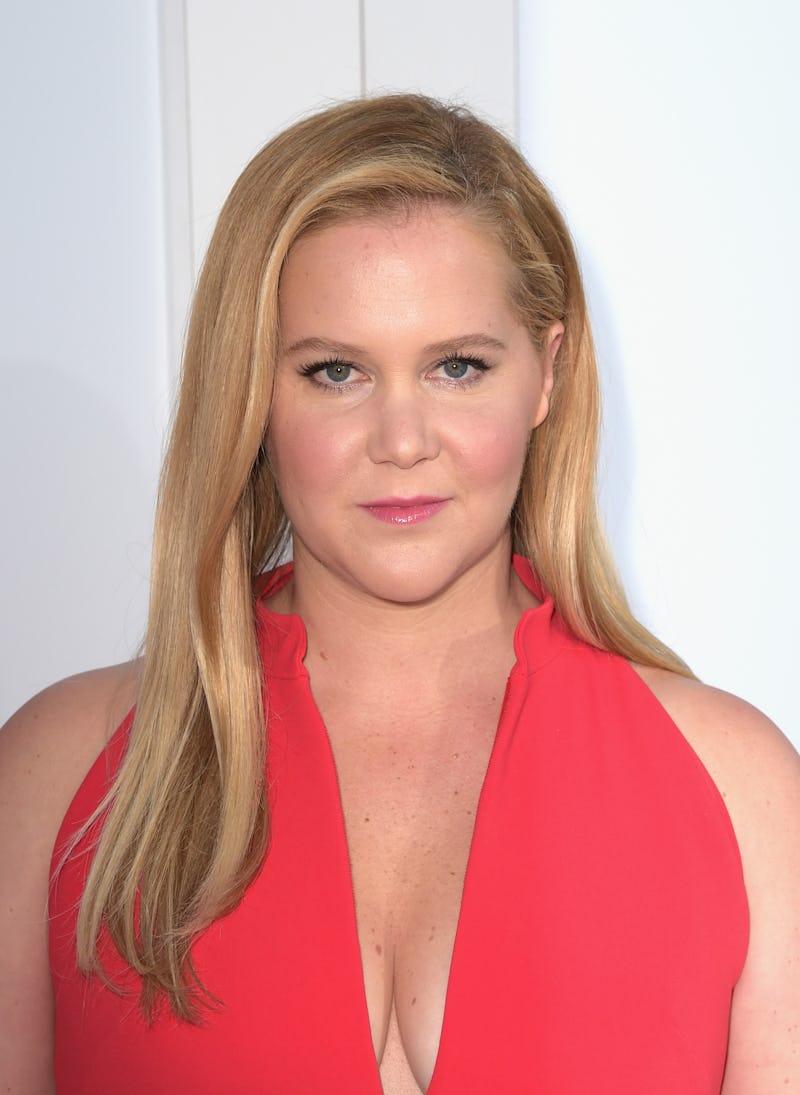 Kevin Winter/Getty Images Entertainment/Getty Images
Amy Schumer has been all about encouraging her fans to vote, and even though she's going through a major life change right now, it doesn't sound like she's going to stop reminding everyone how important it is to do their civic duty. On Monday, Schumer shared an ultrasound video for the first time while also taking the opportunity to talk about the midterm elections, which mirrors the way she announced her pregnancy in the first place.
In the video, which Schumer posted on Instagram, she's watching in disbelief as her baby moves around on the screen, at which point she says, "See? It has so much energy. That's why I'm puking every day." Because this is Schumer, so of course, she has to joke about her ultrasound.
But the caption of her post took on a much more serious tone, where Schumer shared some information about voting that she got from fellow actor Piper Perabo. She wrote:
"Happy Election Eve! You can look up your polling place + hours by texting LOCATION to 21333. And you can look up a sample ballot to be prepared at vote411.org/ballot. Make a plan to #vote and let's make history tomorrow! (Feel free to copy this + send it to everyone.)"
As People pointed out, you can see from the date on the ultrasound that the footage was taken two weeks ago on Oct. 16, so this is a pretty recent look at Schumer's pregnancy so far.
This video is obviously adorable, because seeing Schumer, a first-time mom, so excited to see the ultrasound on the screen is really sweet, and so is the fact that she's been keeping her fans updated on her pregnancy journey. But what makes it even more important is the way that Schumer is using the attention that the ultrasound will get in order to make the world a better place, and right now, there are few things people can do that will have a bigger impact on the United States than to vote in their midterm elections.
So far, Schumer has used most of her baby updates as a way to encourage people to be politically active. In fact, when she announced her pregnancy, she let journalist Jessica Yellin share the news on her Instagram story, along with a list of Schumer's favorite candidates.
Last week, Schumer shared the first photo of her baby bump on Instagram as well, featuring a friend and her sister, Kim Caramele, just going about her day while also growing a human inside of her.
Also last week, Schumer went out there encouraging people to vote herself when she visited dorms at the University of Nevada Las Vegas and knocked on doors, offering to bring the students she met to early vote. Whether she's talking about her pregnancy or not, Schumer's been incredibly proactive when it comes to this election.
Hopefully, even after the midterm elections are over, Schumer will continue to share her pregnancy journey with fans — and maybe even some more politically relevant information to help keep everyone up to date, because that's still important even after Nov. 6.