Amy Sedaris Will Be In The Live-Action 'Lion King' Movie As A Brand-New Character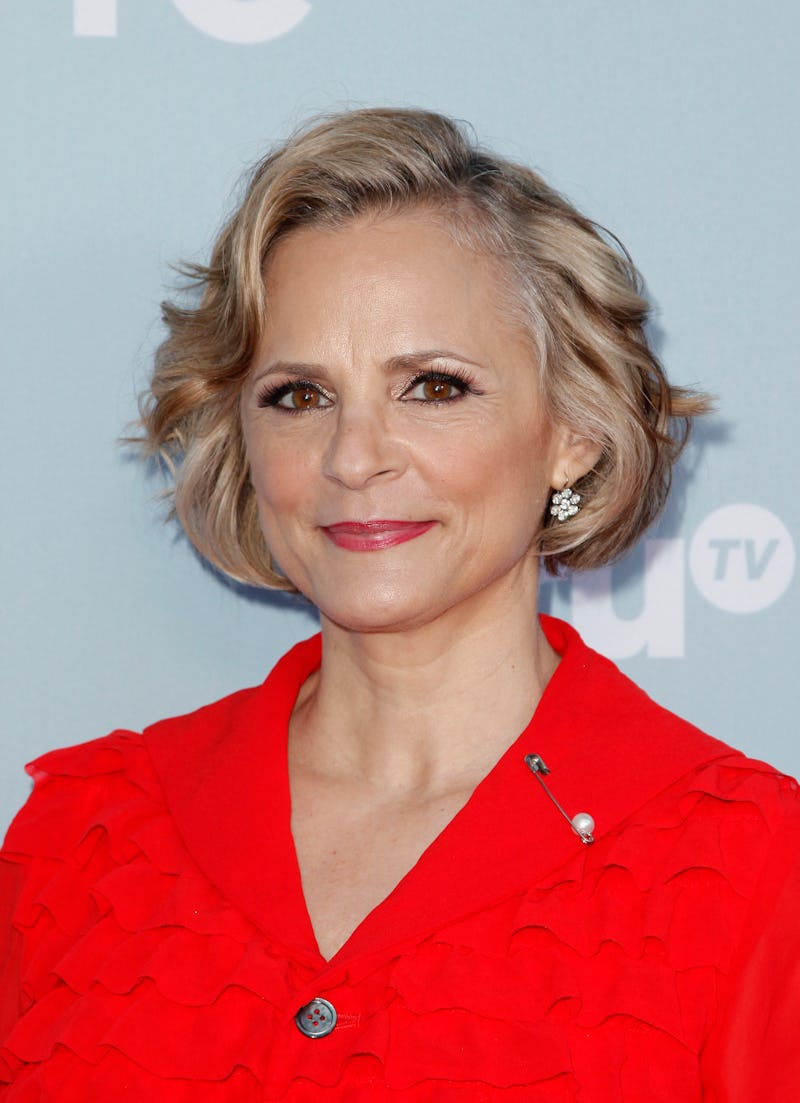 Tibrina Hobson/Getty Images Entertainment/Getty Images
After breaking a Disney record for most-viewed trailer in a 24 hour period, it's clear that fans are seriously invested in the upcoming live-action Lion King. Because there is such passionate fan devotion to the beloved 1994 film, it can be a risky move tweaking or adding new elements to the story. But in the hands of The Jungle Book director Jon Favreau, it sounds like Amy Sedaris' original Lion King role will most likely pay off.
On Tuesday, Variety reported that the Unbreakable Kimmy Schmidt actor will voice a new animal in the Pride Lands of Africa where the iconic story takes place. Sedaris will reportedly play an elephant shrew (also known as a jumping shrew), a small African mammal with long tails, noses, and legs for hopping like rabbits. Elephant shrews aren't the friendliest of creatures and are so intolerant of close neighbors, such encounters can cause screaming and kicking. Whether or not her character will display specific characteristics of a real-life elephant shrew remains a mystery.
Sedaris has yet to speak to the news publicly or on her own social media. In the meantime, it's known that she joins a rockstar lineup of actors including Donald Glover (as Simba), Beyonce (Nala), James Earl Jones (Musafa), Seth Rogen (Pumbaa), Billy Eichner (Timon), John Oliver (Sazu), Keegan-Michael Key (Kamari), and Chiwetel Ejiofor (Scar). Whatever her exciting new role entails, Sedaris' resume proves she's more than equipped for the job.
Sedaris has actually worked with Favreau before on his 2014 drama Chef, which he wrote, directed, and starred in. Besides starring in Kimmy Schmidt and her own truTV comedy series At Home with Amy Sedaris, the actor has done a ton of recognizable voice work.
Sedaris appeared in all five seasons of the Netflix animated dramedy BoJack Horseman as multiple characters like Princess Carolyn, Patty Hogg and Ronnie Vino. She also starred alongside Nick Offerman and Ellen Page in the 2016 acclaimed animated film My Life as a Zucchini. Fans may also recognize Sedaris' voice as Jill in 2011's Puss in Boots.
Months before its July 2019 premiere, The Lion King has already seen some major success. After the first teaser trailer dropped on Thanksgiving Day it gained over 224 million views in 24 hours, making it history's second most-viewed trailer in a day. (The first spot is 2018's Avengers: Infinity War.) The 1.5 minute teaser trailer is definitely chill-inducing to any fan, to say the least.
And because the highly-anticipated movie has such a star-studded crew, it's no wonder some of them may even be starstruck by each other. In a May interview with Entertainment Tonight, for example, Donald Glover admitted he was intimidated by Beyoncé. "We started recording some stuff and it's, you know, it's a little intimidating," Glover said. "[At least] from my point of view." Nonetheless, watching Beyonce perform such classic material was a one-of-a-kind experience for the actor. "Just hearing her do it, it's been like, 'Man, this is a really special thing,'" he said.
When all of these actors bring their talents to the big screen, there's no doubt this reimagining will be nothing short of magical.