Andy Cohen's Tweet About The Health Care Bill & Tipsy Girl Is On Point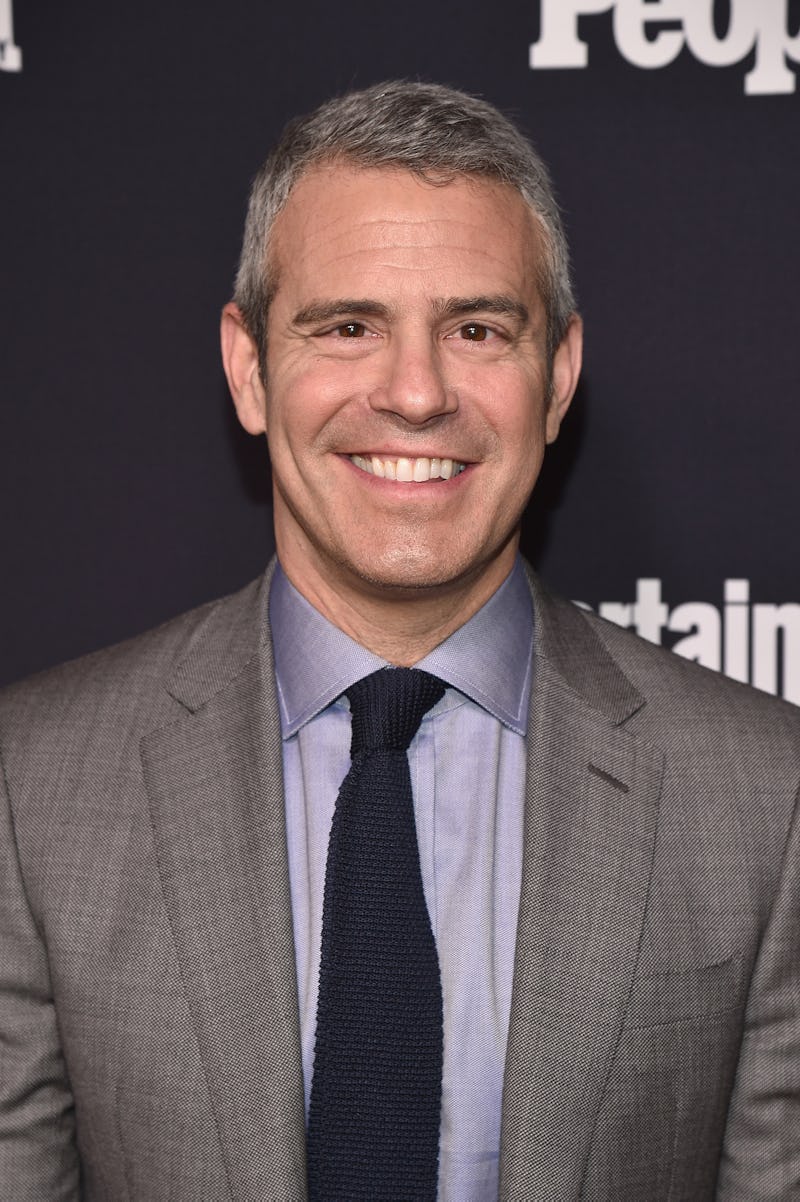 Bryan Bedder/Getty Images Entertainment/Getty Images
On early Friday morning, Susan Collins, Lisa Murkowski, and John McCain voted against the Republicans' Health Care Freedom Act, aka the "skinny repeal" bill, which set out to repeal and replace Obamacare in a limited fashion. By the three Republicans voting no, the measure failed to pass. Many celebrities are, of course, reacting to the news on Twitter with praise, but there is one tweet that is a stand-out. Andy Cohen is comparing the skinny repeal to RHONY by bringing Bethenny Frankel's Skinnygirl and Sonja Morgan's Tipsy Girl into the mix.
"HOUSEWIVES PLAYBOOK: Set up cheater brand, piss off castmates (see: Skinnygirl/TipsyGirl on #RHONY)," Cohen tweeted.
His tweet is in reply to Donald Trump, who tweeted Friday in response to the bill failing to pass, "3 Republicans and 48 Democrats let the American people down. As I said from the beginning, let ObamaCare implode, then deal. Watch!"
There really is no better comparison. It's something Real Housewives of New York City fans will surely appreciate. In Season 8, Morgan decided to create her own line of Prosecco called Tipsy Girl. As wonderful and tasty as that might sound to some, it stirred up major drama. Frankel did not appreciate Morgan calling her business Tipsy Girl, because it was far too close to her company's name. To Frankel, it seemed like Morgan was piggybacking off of her business by coming up with, as the Skinnygirl mogul called it, a "cheater brand."
Obviously, the Watch What Happens Live With Andy Cohen host couldn't pass up an opportunity to dub the skinny repeal a "cheater brand" of the Affordable Care Act. Cohen has also just proven to anyone who thinks the Real Housewives is ridiculous that the franchise actually does relate to politics.
For awhile now, Cohen has been comparing the Trump and his administration to the Housewives.
In June, the Bravo executive responded to the controversy surrounding Trump when he commented on MSNBC's Morning Joe co-host Mika Brzezinski's appearance by tweeting, "I heard poorly rated @Morning_Joe speaks badly of me (don't watch anymore). Then how come low I.Q. Crazy Mika, along with Psycho Joe, came..", he first wrote. He then added, "...to Mar-a-Lago 3 nights in a row around New Year's Eve, and insisted on joining me. She was bleeding badly from a face-lift. I said no!"
To that, Cohen wrote, "REAL HOUSEWIVES PLAYBOOK: accuse your co-star of a face lift. It's such a classic it recurs on Potomac in a couple weeks, and DC today!!"
He even tweeted Thursday, "Hey @realDonaldTrump, you and your administration are fighting more than the New York Housewives in Mexico!" Basically, Cohen can't help but make a Housewives reference in relation to Trump — and it hopefully won't be the last time.