Angelina Jolie Finally Opens Up About Her Divorce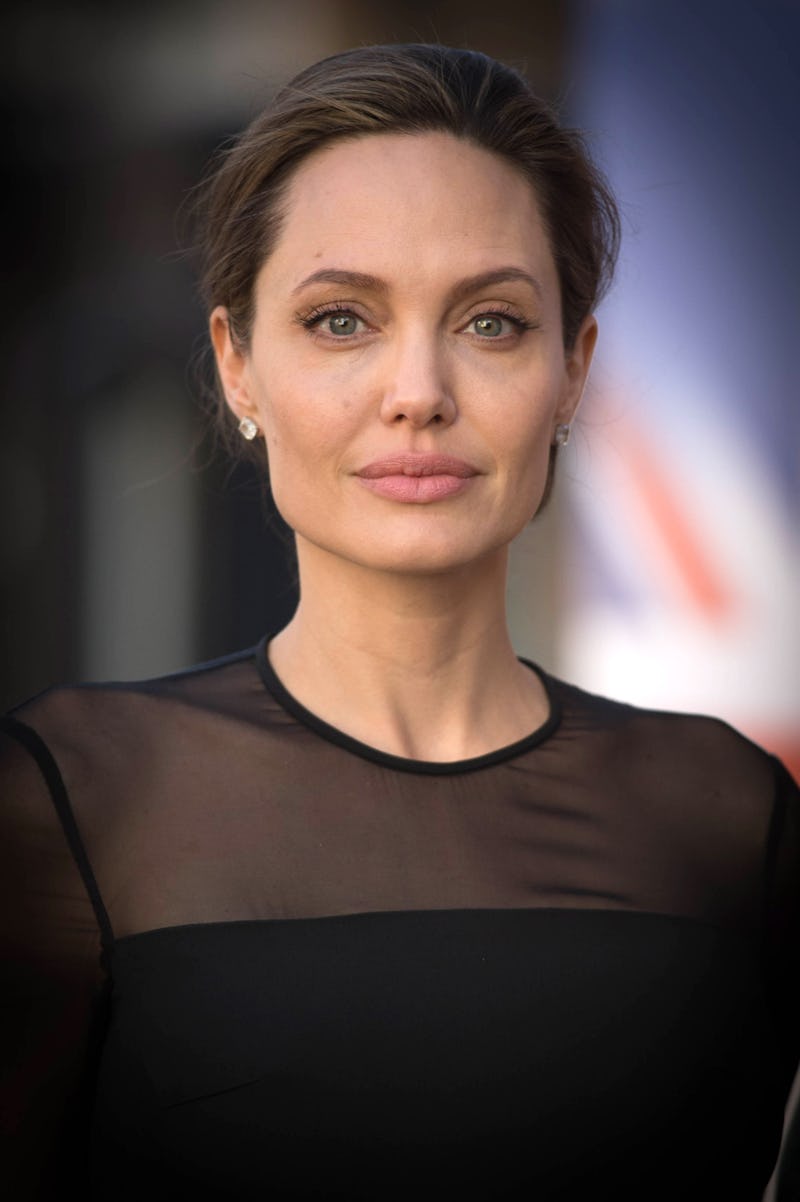 WPA Pool/Getty Images News/Getty Images
Even though they announced their split months ago, it's still hard to believe that Angelina Jolie and Brad Pitt are divorcing. And since it has to be such a difficult time for their family, it's easy to understand why Jolie hasn't spoken about it publicly — until now. On Sunday, Jolie opened up about her divorce from Pitt for the first time, and it sounds like above all else, she's making her kids her first priority as the proceedings move forward.
In an interview with BBC World News that aired over the weekend, Jolie talked about her new Netflix documentary, First They Killed My Father, which tells the story of Cambodia's Khmer Rouge genocide from the perspective of a child, before the discussion turned even more personal. Although her statement was brief, it definitely highlighted how complicated this situation has been.
She said during the interview:
"It was very difficult. Many people find themselves in this situation. My whole family have all been through a difficult time. My focus is my children, our children. We are and forever will be a family and so that is how I am coping. I am coping with finding a way through to make sure that this somehow makes us stronger and closer."
Jolie echoed the same sentiment during an appearance on Good Morning America on Tuesday morning, when she said that "of course" she still thinks of Pitt as a good father. According to Entertainment Weekly, she added:
"We are focusing on the health of our family, and so we will be, we will be stronger when we come out of this, because that's what we're determined to do as a family."
It's not surprising to hear that from Jolie, especially since she's kept her focus on making her divorce as easy on her kids as possible from the very beginning. When news first broke that she and Pitt were ending their marriage, her initial statement (via her lawyer, Robert Offer, to Reuters) mentioned that she'd made the difficult decision "for the health of the family." And then, in January, she and Pitt agreed to keep all court documents related to their divorce private in order to protect their children, and decided to use a private judge, as well.
It's impossible to imagine what coping with your parents' divorce is like when your mom and dad are two of the most famous actors on the planet, but hopefully, the steps Jolie and Pitt are taking will help make it as easy on their children as possible.