Prepare To Break All The Rules Because Clashing Patterns Is So In This Autumn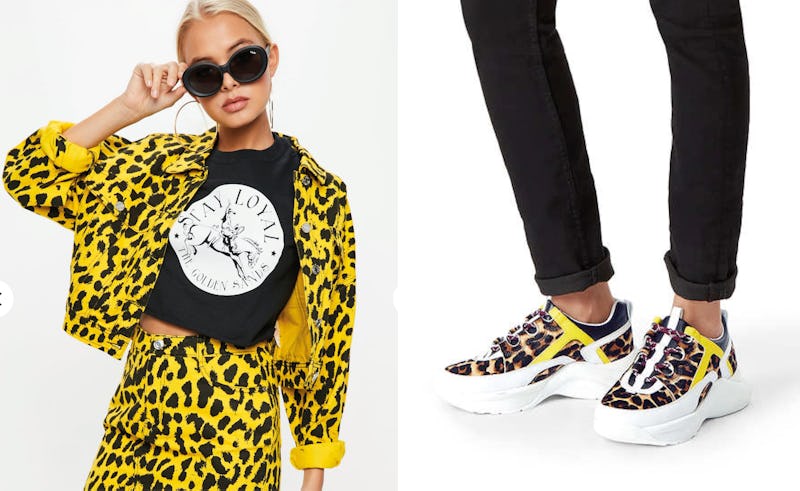 Missguided/Kurt Geiger
You know what animal print goes with animal print? That's right: everything. Yes, you heard me, every damn thing. You know what goes even better with animal print? Even more animal print. Match, clash, mish mash, whatever, just make sure you go completely wild with your fashion choices because life is too short to look basic, and honey, you're not basic. Luckily your fave high street and independent brands have been serving the hottest animal print fashion.
Animal print has been popular forever. Long before Shania was not very impressed, but was incredibly impressive in her all out leopard print look, fashionistas and starlets have been tearing up the streets with their sick looks. However, modern technology means people no longer need to wear actual animal print in the form of furs, and can go completely wild.
I have very kindly compiled a little selection of what's out there. Especially kind considering I want them all, can't afford them and have anxiety when people have the same clothes as me. Yes, I know there are greater problems in the world but real talk, it is important to embrace life's little pleasures and gawd knows, one of life's pleasures is looking divine.
With all these cute AF looks, you will be the belle of the ball as you always are. Special points if you combine the above. Be brilliant, be bold, be bestial.