Anna Faris & Chris Pratt Announce Split After 8 Years Of Marriage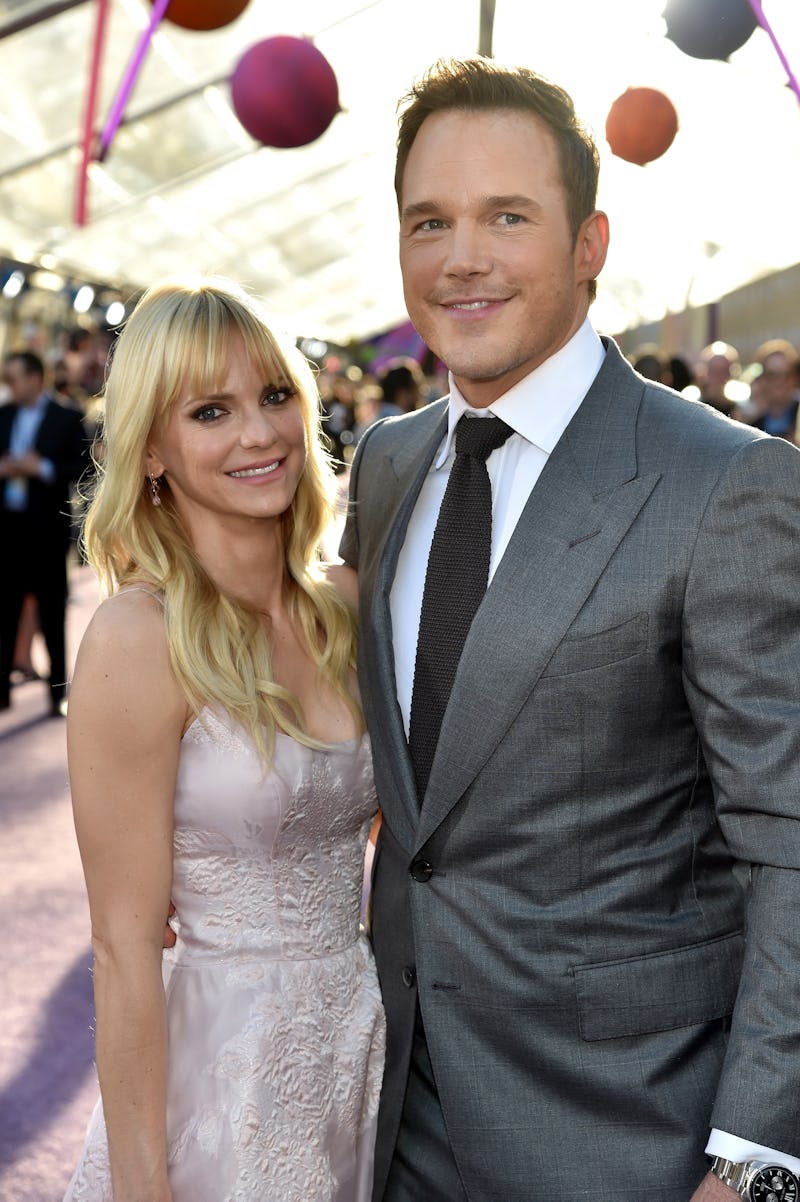 Frazer Harrison/Getty Images Entertainment/Getty Images
In news that's guaranteed to put a damper on your Sunday night, Anna Faris and Chris Pratt split up, announcing the news via their respective social media pages. In a joint statement, the couple wrote that they are legally separating and emphasized their desire for privacy, specifically for their son Jack's sake. The full statement from Pratt's Facebook page reads,
"Anna and I are sad to announce we are legally separating. We tried hard for a long time, and we're really disappointed. Our son has two parents who love him very much and for his sake we want to keep this situation as private as possible moving forward. We still have love for each other, will always cherish our time together and continue to have the deepest respect for one another."
Considering the hilarious and talented couple is frequently deemed #relationshipgoals by the general public, fans are understandably a little shocked right now. In response to their breakup announcement, the pair's fanbase reacted the only way they knew how: with a gazillion crying GIFs and sob face emojis. That's not to diminish how sad it must be for Faris and Pratt; their fans just care a lot about them and believed in their love story.
Faris and Pratt first fell for each other back in 2007 while playing love interests in the movie Take Me Home Tonight, according to an interview the Jurassic World actor did with ELLE. However, Faris was married to Ben Indra at the time, so the pair initially remained friends and nothing happened until after her divorce (which was filed in 2007).
In July 2009, Faris and Pratt officially tied the knot, and their son Jack was born in 2012. The 4-year-old frequently appears on his parents' Instagram and Twitter pages in the most adorable photos, so it makes all the sense in the world that they're putting his well-being first and making parenting a priority. That's an undeniably respectable move.
Still, the news becomes even sadder when you consider the pair's own words: "We tried hard for a long time, and we're really disappointed." While fan reactions range from dramatic to devastated, the range of emotions makes total sense. But hopefully once the news sinks in, fans can respect the pair's wishes and give them the privacy they understandably need.
Sure, it's a sad day in Hollywood, but there's no doubt Faris and Pratt will get through this. And given their track record, they'll likely use their signature humor to help ease the pain.