Annette Bening Has Joined 'American Crime Story'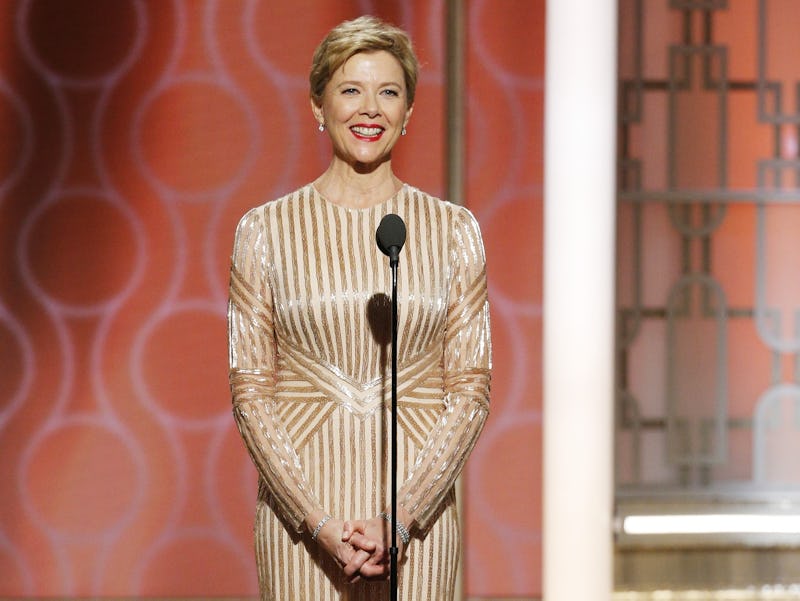 Handout/Getty Images Entertainment/Getty Images
It's official: Ryan Murphy has found his next leading lady. Annette Bening has joined Katrina: American Crime Story, FX announced on Monday. She's set to play Kathleen Blanco, Louisiana's governor both before and after Hurricane Katrina, which serves as the focus of the award-winning series' upcoming second installment.
Bening's casting marks a long-awaited return to television for the veteran actor, who last graced the small screen in 2005 TV movie Mrs. Harris. In the interim, she's been busy raking in acclaim for film roles. Over the last three decades, she's nabbed Academy Award nominations for four titles: The Grifters (1990), American Beauty (1999), Being Julia (2004), and The Kids Are All Right (2010). Now, she's fresh off an outstanding turn in Mike Mills' 1970s-set dramedy 20th Century Women, which generated Oscar buzz but failed to land her a nomination (though the screenplay did get a nod).
Admittedly, Bening didn't do much for television before making the leap to film. According to IMDB, she voiced Abigail Adams in Liberty's Kids: Est. 1776 from 2002 to 2003, did one-episode stints in Wise Guy and Miami Vice, and appeared in TV movies Hostage (1988) and Man Hunt for Claude Dallas (1986). Her roots are predominantly in cinema.
But, hey, if you're going to rebuild a career on the small screen, American Crime Story is probably the way to do it. Last year, the Murphy-created show was a massive hit with critics and general audiences alike, nabbing a staggering 22 nominations and nine wins at the 2016 Emmys. The season grippingly rehashed O.J. Simpson's headline-stirring mid-'90s murder trial, in which he was ultimately found not guilty, and viewers expect an equally electrifying narrative when American Crime Story returns in 2018. The kicker? Bening has actually worked with Murphy before. He directed her in 2006's Running With Scissors.
Seasoned collaborators, heart-wrenching premise, and now a dose of movie star talent? Katrina: American Crime Story, bring it on.