Antoni From 'Queer Eye' Weighed In On Ariana Grande & Pete Davidson's Recent Split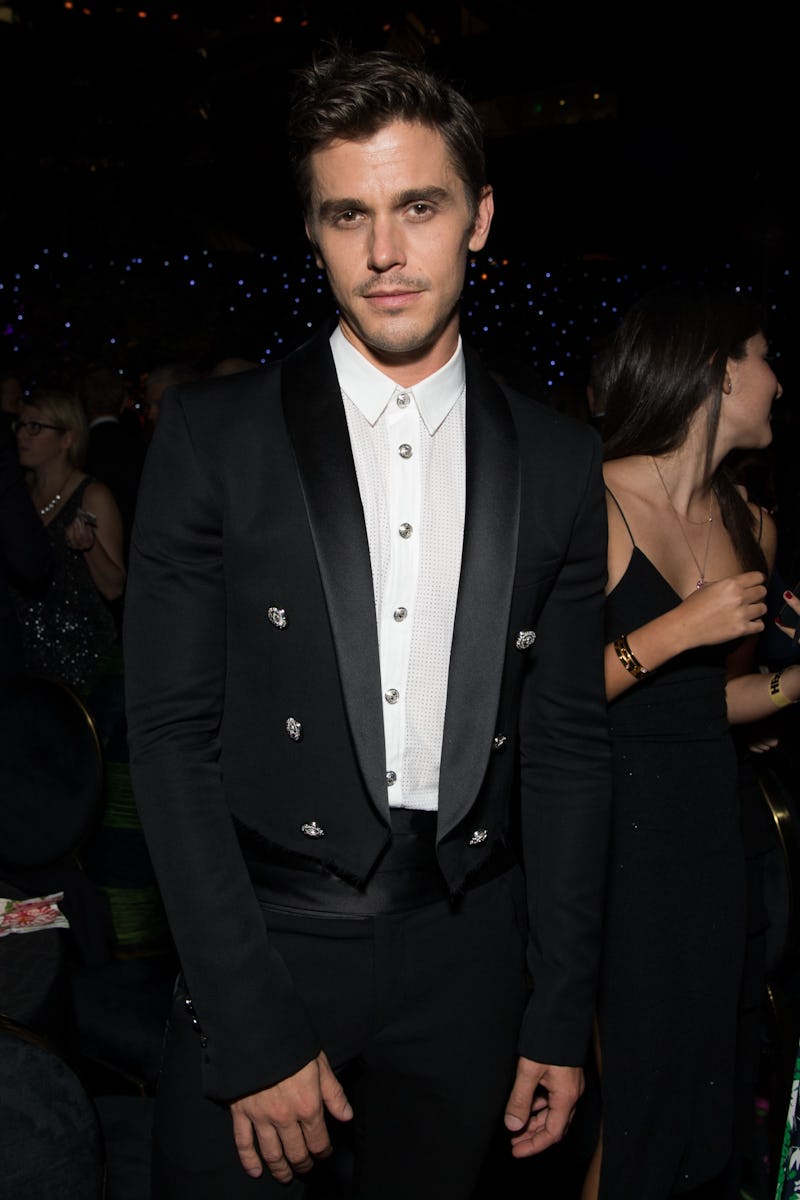 Emma McIntyre/Getty Images Entertainment/Getty Images
Ariana Grande seemingly closed the book on her breakup with Pete Davidson with her new song "Thank U, Next," a brilliant breakup anthem about growth, healing and moving on. Even though Grande might not want to talk much about her and Davidson's short-but-intense romance and broken engagement, obviously everyone else does. And that includes the Queer Eye cast— Antoni Porowski said Grande and Davidson's breakup was for the best in a recent interview, and like, duh. But Antoni knows better than most, 'cause he's actually friends with Davidson (seems like an unlikely pair of pals, but you never know).
On Wednesday, Porowski told People at a cheese event (of course) that he's sad about the breakup, but ultimately, "It was better for everyone." It was definitely better for Grande, whose post-Davidson song "Thank U, Next" is breaking streaming records and could hit number 1 on the Hot 100 next week, according to Billboard. Word is still out on how Davidson is handling life post-Grande, but maybe his friend Antoni's words mean things are looking up.
Looking back to happier times, the Queer Eye star also revealed he had dinner with the couple earlier this summer, where Grande made a "butternut squash dish" for them. More details please: What kind of butternut squash dish? Did she purchase the squash at a farmer's market herself? Was Piggy Smallz there and did he get squash scraps? The people need answers.
That wasn't the only time that the Queer Eye guy hung out with Grande and Davidson. Porowski also attended Grande's 25th karaoke birthday party on June 26 at the Lyric Lounge in New York, and captured a picture of her ridiculous, sprinkle-filled cake on his Instagram Stories, which, according to Us Weekly, was just one of two. The other cake had a picture of adorable baby Grande on it.
Not only is Antoni better equipped to judge Davidson and Grande's split because he knows the couple firsthand, but also because unfortunately, he can relate. In October, Us Weekly reported that Antoni and his boyfriend of seven years, Joey Krietemeyer, split earlier this year, but kept the breakup to themselves. Though it's heartbreaking, apparently that too was a "for the best" situation, as a source revealed to Us Weekly, "It was very amicable. They're still friends. It was a clean split." So maybe Antoni knows if there's hope of healing and moving on for himself, there's hope yet for Grande and Davidson.
Don't worry, though: Even though it seems like Antoni is closer to Davidson, he obviously adores Grande. In fact, all the Queer Eye guys do. In July, fellow fab five member Tan France posted a video of himself and Antoni lip-syncing to Grande's single "The Light Is Coming" and bopping along in the car, which she (and the world) were absolutely delighted by. She reposted the video in her Instagram Stories adding the caption, "omg cutieeeees."
As far as Davidson and Grande's breakup goes, it seems like Antoni's final word on the matter is the same as Ari's — thank u, next.