Some 2017 Oscar Nominees Are Already Streaming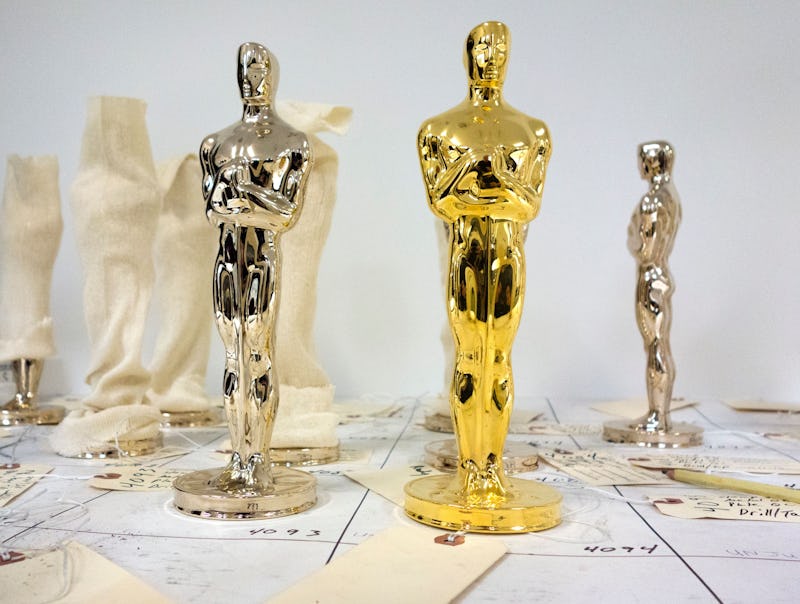 DON EMMERT/AFP/Getty Images
This time of year, my movie-going habit takes a toll on my bank account. There are just too many films that I want or need to see before the Academy Awards. That's why I was hoping to stream the 2017 Oscar nominees. Not everyone wants to spend all of February in a dark, buttery room.
Streaming movies also makes cramming for the Oscars a lot easier — you can knock out several in one sitting. What better way to spend an afternoon than with the year's finest motion pictures?
Since many of the nominees were November and December releases, they are still in theaters and not on any streaming platform yet. However, there are quite a few that you can stream right this minute. If you want to stream some well-loved movies from last year that were not nominated, Sing Street is on Netflix and Deadpool is on HBO Go. Hail Caesar! is also on HBO Go, which was nominated only for Production Design. Unfortunately, Passengers, the science fiction film with a surprising number of nominations, is not streaming at this time.
As for the contenders in major categories, here are the key nominees for Best Picture, Actor, Actress, Documentary, and Animated Feature along with whether or not you can stream them.
La La Land
The dreamy California musical is not yet streaming.
Moonlight
The other major frontrunner is also not streaming at this moment. However, as a contender with respectable but not massive box office numbers, it might push for an earlier streaming release so that more folks can see it before Feb. 26.
Manchester By The Sea
Still in theaters, but not yet streaming.
Jackie
The Natalie Portman biopic is also not streaming, but still in theaters if you want to see it.
Hell Or High Water
The modern western can be rented on Amazon Video, iTunes, and Google Play, so choose whichever you like best.
Fences
The adaptation of August Wilson's play was a Christmas release, and so Fences is still in theaters and not yet streaming.
Arrival
You can pre-order the science fiction hit on Vudu, where it is expected to arrive Jan. 31. Hopefully, it will be available for rent and streaming elsewhere soon as well.
Hidden Figures
The historical drama is not streaming, but also still in theaters!
Loving
There is a documentary about the Loving case on HBO, but the film is not streaming yet. It is expected on Vudu in early February, where you can see Ruth Negga's now Oscar-nominated performance.
Hacksaw Ridge
Look for the war drama towards the end of February.
Lion
The Best Picture nominee is not yet streaming.
Florence Foster Jenkins
Nothing can stop Meryl Streep, and you can rent and stream this movie on Amazon, Youtube, iTunes, Vudu, and Google Play.
20th Century Women
It's a bit of a last-minute contender, so not yet streaming.
The Lobster
The sobering comedy is streaming on Amazon Prime, and available to rent in other places.
Rogue One
The Star Wars story is still making money at the box office and won't stream for a while, I fear.
Zootopia
2016's earlier release from Disney Animation is streaming on Netflix and it's required viewing, if you ask me.
Kubo And The Two Strings
Speaking of the Best Animated Feature category, this is available to rent. Unfortunately, My Life As A Zucchini is not yet streaming.
OJ: Made In America
The nominated documentary is available in multiple parts on Hulu Plus.
13th
Ava Duvernay's documentary is on Netflix.
Toni Erdmann
Finally, the breakout foreign film is not yet streamable.
With a month to go until the Oscars, there are a good amount of nominees available to stream to give us all a head start. Hopefully, more will be added in the weeks to come.