All The Clues Chris & Bri Are Still Together After 'Bachelor: LTYH'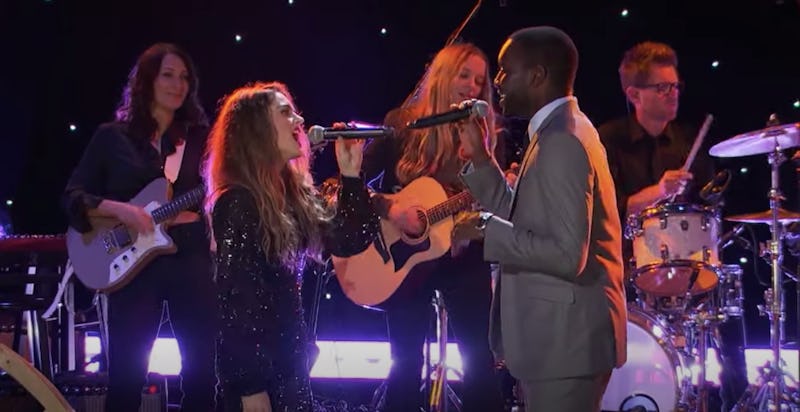 ABC
It didn't take long for Chris and Bri to emerge as one of the strongest couples on The Bachelor Presents: Listen to Your Heart. They were the first to admit they were falling for each other, the first to say "I love you," and certainly the ones with the most consistent chemistry onstage. But does that mean they lasted after the show?
The two are currently following each other on social media, which suggests they're at least still on good terms. They've also been posting about each other frequently, which isn't much of a clue in and of itself, considering they may just be promoting their performances. But they've also both shared a sappy caption or two. "Some things are meant to be," Chris recently wrote alongside an image of him and Bri singing together on the show. Bri shared the same photo on her own account, accompanied by the quote, "Darling so it goes, some things are meant to be."
Granted, this is a line from Elvis Presley's "Can't Help Falling in Love," which Chris and Bri sang on the show, but they both included a heart emoji, so it could also be a hint that they're feeling just as in love three months later. (Bachelor: Listen to Your Heart wrapped filming in February).
Bri seemed to confirm that was the case in an Instagram post before Listen to Your Heart started airing. Though she didn't mention anything about Chris or The Bachelor, she wrote that 2020 "has already been the greatest year" of her life and that she couldn't wait to share more. This was just a few days after the finale was filmed, so it doesn't speak to where she and Chris stand now, but it does speak to how she was feeling about him at the time. If they kept up the momentum, it seems pretty likely they're still going strong.
This article was originally published on