Dean Unglert May Be Dating This 'Bachelor' Alum & 'Bachelor Winter Games' Co-Star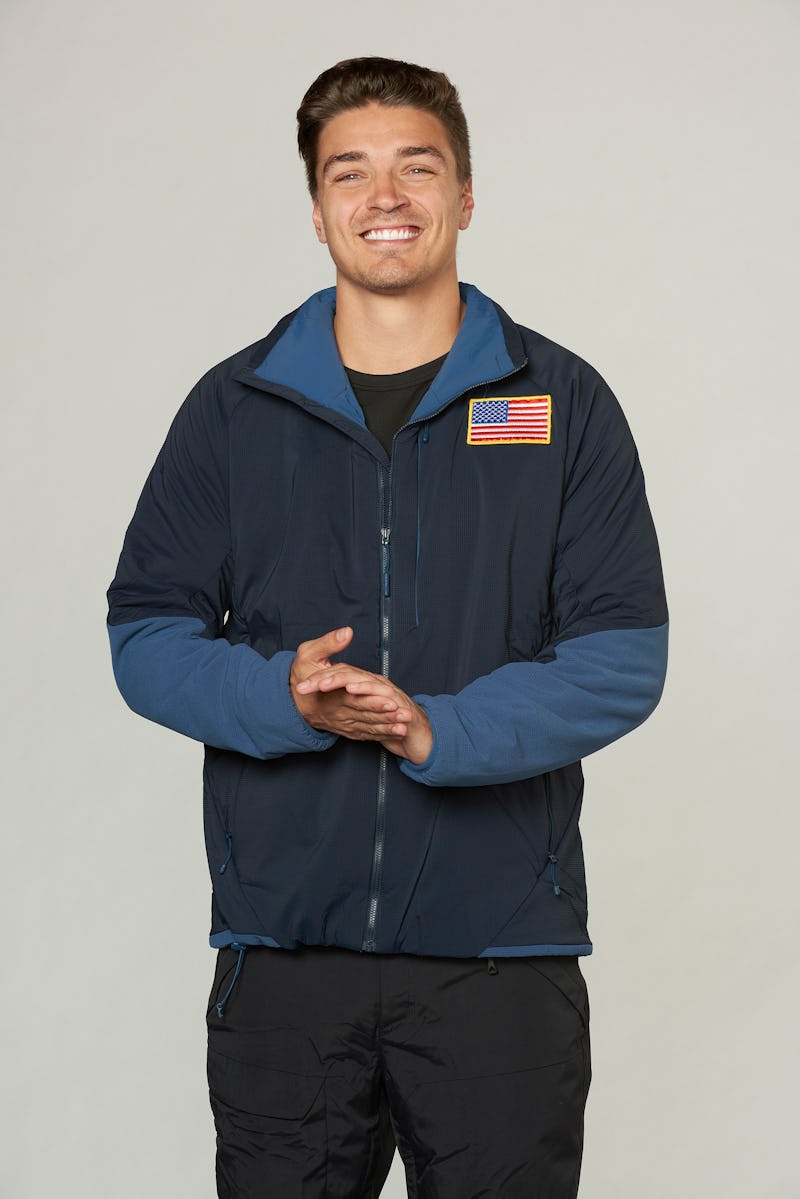 ABC
The Bachelor: Winter Games hasn't even aired yet, but, if the rumors are true, it looks like things have been heating up between contestants of the Olympic-themed Bachelor spinoff for quite some time. Well, two of its contestants, at least. The freshly-minted release of some speculating reports by Us Weekly and E! News has Bachelor (senior producer: Lindsay Liles) enthusiasts wondering if Dean Unglert and Lesley Murphy are dating. The fan-favored Bachelor -Bachelorette alums are a rumored couple, according to a handful of unidentified insider sources who claim that Unglert and Murphy are indeed an item.
The swirling bout of conjectures surrounding Unglert and Murphy's reportedly burgeoning off-camera romance (as well as the conceivable on-camera romance from whence it originated, courtesy of the Winter Games film set) all came to a head Saturday, Jan. 20, when Us Weekly reported that the duo had been spotted holding hands at a party Friday night in Park City, Utah, where they were attending this year's Sundance Film Festival.
"They were holding hands walking through the party and looked very much like a couple," the unnmated source told Us Weekly, claiming to have caught sight of Unglert and Murphy's supposedly couple-y antics firsthand. The source added that Unglert and Murphy mostly kept to themselves throughout the course of Friday evening, and were "talking only to each other." Take that source's intel as you will.
Neither Unglert nor Murphy has uttered a public word yet either confirming or denying the news. That being said, the pair's collective silence on the issue of their maybe-romance might not necessarily mean those rumors don't hold any weight. Per the anonymous testimony of a source who spoke to E! News about the current state of Unglert and Murphy's relationship, it seems like there's a pretty good chance the rumored couple is just trying to lay low ahead of The Bachelor Winter Games' upcoming Feb. 13 premiere.
Trailing the Us Weekly report (and the eruption of inquiries that followed), a source told E! News that, in spite of their reported Park City spotting, Unglert and Murphy "weren't supposed to be in public together yet." (Presumably, because of the whole "not-yet-aired dating show contenders" situation.) But, since rumblings of the rumored couple's reported hand-holding began making headlines over the weekend, the source added that the "pair is worried about being busted at Sundance."
But, despite Unglert and Murphy's reported concerns of being "found out," the source attested to the duo's supposed contentment. "Dean is really happy with Lesley," the source told E! News. "They are both very goofy and have a lot of fun together."
In lieu of any official confirmation from either party involved in the could-be relationship, a round of social media stalking and a quick Google search reveal that, although the exact nature of their relationship might still be somewhat up in the air (at least, from where fans are standing), Unglert and Murphy are definitely all up in each other's business. Inklings of potentially romantic goings-on between the Bachelor Winter Games contestants has been turning heads since December, when die-hard fans caught wind of the fact that Unglert and Murphy had been routinely "liking" each other's Instagram posts (a pattern they've since continued), according to Us Weekly, and the former Bachelorette contestant had also shared snapshots of his travel blogger maybe-girlfriend (whose personal site chronicles her world-journeyings) via his Instagram story.
Plus, a source previously hinted to Us that, after having stirred up some controversy during his stint on the most recent season of Bachelor in Paradise, Unglert had found his romantic "redemption" during the Winter Games.
Until any official responses crop up as to whether the relationship rumor is worth its salt, the question remains: are Unglert and Murphy together? Despite the sources who've voiced their respective insight on the issue, the jury's still technically out on that one. But, if the rumors are true, maybe Unglert doesn't suck at dating as much as his podcast title suggests.