J. Lo & A. Rod Might Be A Thing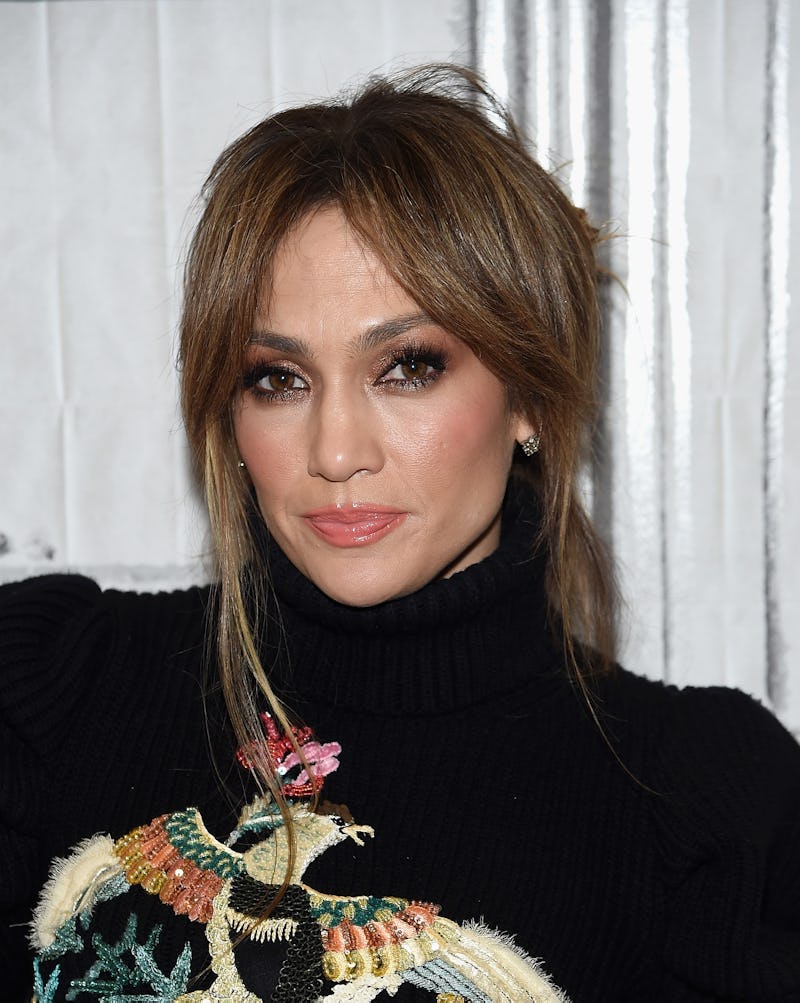 Jamie McCarthy/Getty Images Entertainment/Getty Images
If you were worried about J. Lo stealing your imaginary boyfriend Drake, don't worry — it looks like this lady's moving on. According to People, Jennifer Lopez and Alex Rodriguez are reportedly dating, and if you ask me, they seem like a perfect match. I mean, who would make a better couple than a pop legend and a sports legend? So far, neither half of the possible couple has confirmed (or denied) the budding relationship, but there's definitely evidence out there that this is happening. Lopez's rep had no comment when asked by Bustle; Rodriguez's rep has not yet returned our request for comment.
People's information comes from a source who claims to be close to Lopez, and reportedly, she and Rodriguez have a lot in common, especially the fact that they both have children (Lopez has 9-year-old twins, while Rodriguez has two daughters). But even so, it might not be serious between them just yet. The insider told the site:
"She seems excited. He has been around her family and she really likes that he is a dad. She is aware, though, that he is a ladies' man too and is being cautious. For now, it's just fun. She is single and enjoys dating."
And just in case this source isn't enough to convince you that love could be in the air between those two, there's another piece of evidence — according to People, Lopez recently liked several photos on Rodriguez's Instagram.
Although it seems like a new relationship, there's also a chance that this could have been going on for awhile now. The New York Daily News adds that Rodriguez and Lopez have reportedly been dating for about four months, and allegedly have been making time to see each other a few times a month, despite their busy schedules. Hmm.
And if you're dying to know the truth, it might not be too long before it comes out. According to sports gossip site Terez Owens — which reported on the news back on March 6 — sources say Rodriguez and Lopez are heading to the Bahamas together soon. If they are together and their weekend getaway is happening, it shouldn't be long before there's photographic evidence.
Until then? We just have to wait and hope that one of them sets the record straight on this one. I need more details!