Are Kylie Jenner & Travis Scott Dating?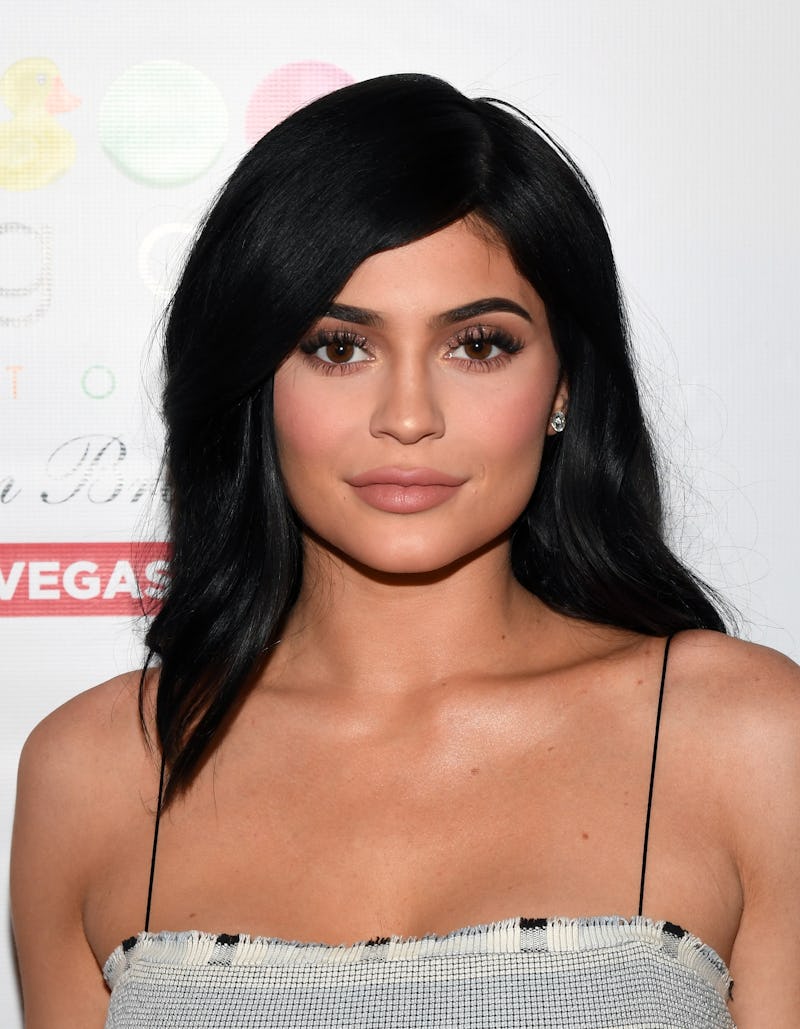 Ethan Miller/Getty Images Entertainment/Getty Images
At the 2017 Coachella Music and Arts Festival, reality star and makeup mogul Kylie Jenner was reportedly spotted with musician Travis Scott on a couple occasions, which has led many to speculate that Jenner and Scott are a romantic item. Although nothing is official, it's nice to think that Jenner has found companionship after she reportedly broke up with Tyga in early April. Scott, who was rumored to have dated Rihanna back in 2015, performed at Coachella this past weekend, so if they are in fact dating, then it would make sense that Jenner and Scott would spend time together at the festival. Bustle has reached out to reps for Jenner and Scott for comment, but has not yet received a response.
Many fans began wondering if Jenner and Scott were dating after they were reportedly spotted arriving to a Coachella party hosted designer Jeremy Scott together on Saturday, April 15. A supposed observer told People that after showing up at the party, Jenner and Scott "made their way to a private table, where they were joined by friends and enjoyed the deejay." However, they reportedly didn't spend long in the VIP area. "After five minutes of being in a very crowded space," the source continued, "Travis got up and left the table, and Kylie followed him out with her friends following close behind her."
Recently, a video emerged — that seems to be shot by a fan in the crowd — of what looks like Jenner and Scott holding hands. However, the video is super blurry, and neither Jenner nor Scott are facing the camera, so it's hard to know for sure whether or not it's definitely Jenner and Scott in the clip.
There were also reports that fans spotted Jenner and Scott "making out," but again, nothing has been confirmed.
Now, although the two people in the video certainly look like Jenner and Scott from behind, it's basically impossible to tell whether or not it's them for sure. Also, just because two people are holding hands, and potentially kissing, it doesn't necessarily mean they're an item, so unfortunately we'll just have to wait and see whether or not these two confirm or deny their relationship in the future.