Samira & Frankie's Relationship Status Seems Solid AF Judging By This Wedding Pic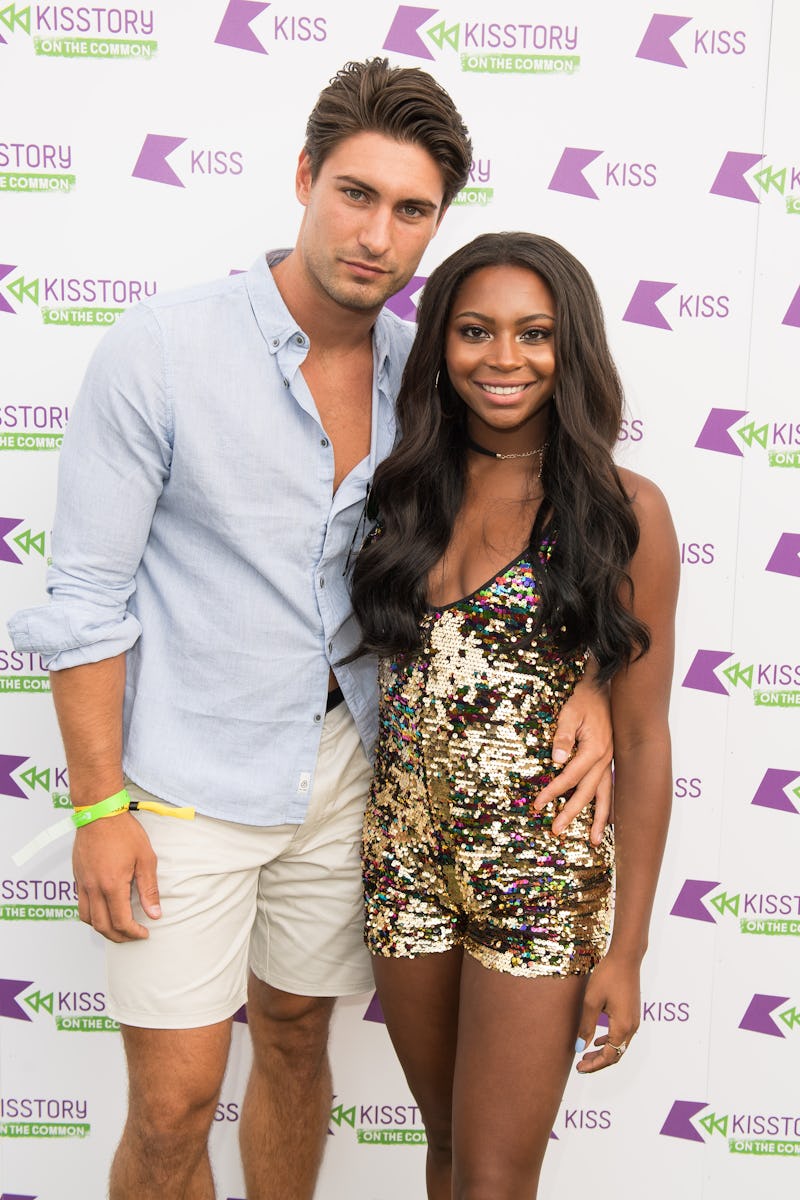 Jeff Spicer/Getty Images Entertainment/Getty Images
A reality show that involves people coupling up for the chance to win a shedload of money doesn't spark romantic thoughts. Saying that, some Love Island couples have worked in the long term. Now the final is almost upon us, everyone's wondering whether Love Island's Samira and Frankie are still together.
After Samira Mighty spent weeks in the villa in a couple that she didn't want to be in (sorry Alex) and one that was, well, rather lukewarm (sorry Sam), it seemed she had truly found her man in 22-year-old Frankie Foster. And despite not receiving as much screen time as they perhaps should have, the nation was fully behind the couple.
That was until Frankie was brutally dumped from the villa, leaving Samira alone again. While she could have spent several more days in the villa, the West End star decided to leave Love Island of her own accord. Tears were shed but everyone was ultimately happy.
Until Frankie was accused of cheating on his new flame. The Sun alleged that he had cheated with a 26-year-old woman named Stephanie just hours before heading to Gatwick Airport to meet Samira as she arrived home. Obviously, Samira — who had been living in news-free bliss — had no idea about the rumours and agreed to be Frankie's girlfriend live on an episode of Aftersun.
So were the rumours enough to break the new couple up? Thankfully not. In fact, according to Frankie, The Sun's story is not totally accurate. He did admit to sharing a room with the woman known as Stephanie, but was adamant that no funny business had occurred.
"We met at a nightclub, and we went out. The biggest mistake for me and this is what me and Samira have spoken about and I had to apologise about is that I was in the same room as those two," he told Dan Wootton live on talkRADIO. "I was asleep, three beds, I went on the far left, they went on the far right at a hotel we stayed in."
Frankie said that the media attention surrounding his supposedly innocent actions were "a big wake up call for me. It's a big learning curve. I can't put myself in that situation ever again."
Photos of Frankie and Samira together emerged, showing that the couple were still indeed a thing. But no one was really sure until they made an appearance as a duo at Thorpe Park last week.
Arriving at the theme park for the launch of Love Island Lates, Samira told OK! that the couple were A-OK. "People like to talk absolute rubbish, don't they?" she said to the magazine. "She hasn't even got a second name so I don't even know, I was just like, 'Whatever.' As long as he didn't do it, then we're fine."
Phew. Samira and Frankie have now attended a wedding together so that could be one Love Island couple in it for the long run. Now let's wait and see what happens to the rest of them. See you on the other side, Islanders.