Lyle & Catherine Are A Pair To Watch On 'Southern Charm'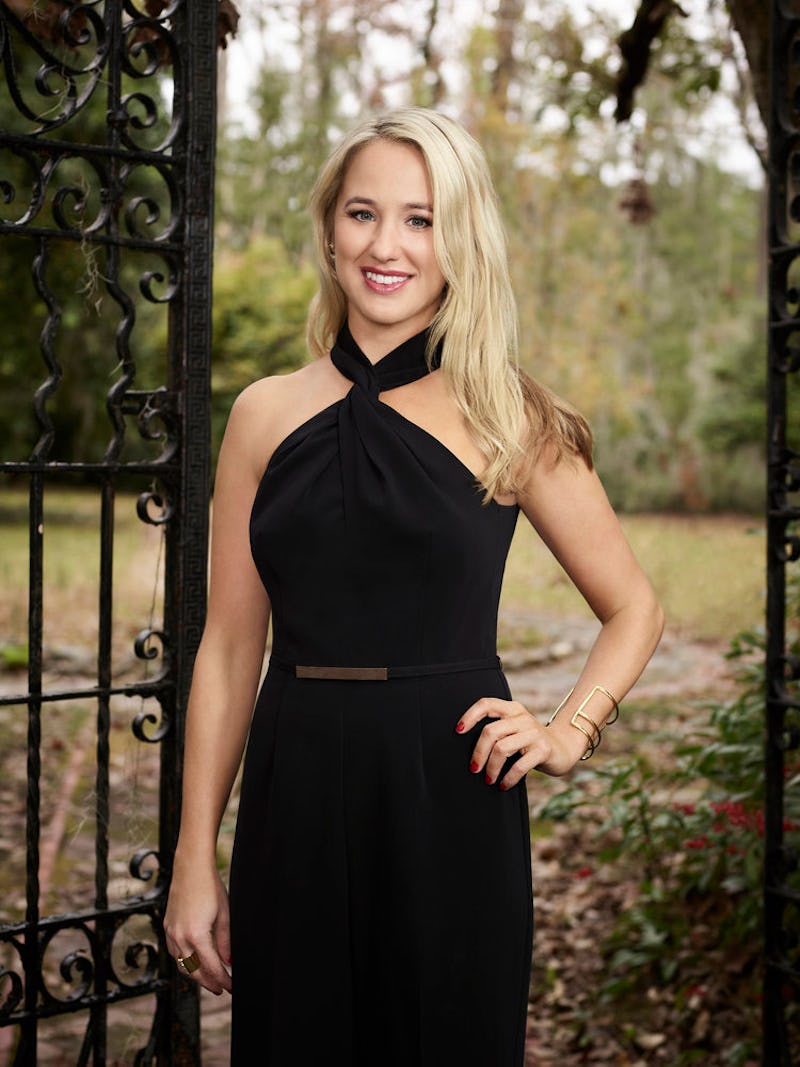 Virginia Sherwood/Bravo
You guys, if you are like me and find yourself obsessing over the vibe on Bravo's reality series, Southern Charm, I have great news for you. Andy Cohen and the powers that be have decided to satiate fans' need for southern hospitality by creating a spinoff series, Southern Charm: Savannah. Viewers will be heading down to Georgia to follow another group of fancy Southern belles and gents, but, this time around, there are some serious relationships already established within the group. Catherine Cooper and Lyle Mackenzie are high school sweethearts but Bravo refers to their relationship as on again/off again. So, are Catherine and Lyle still together?
In an interview with Bustle's Allyson Koerner ahead of the premiere, Catherine declined to elaborate on their current status, but did hint at their trajectory this season. "You'll just kind of see our relationship evolve. We've never lived in the same city, so you'll see our relationship kind of adapting to being in the same city and spending a lot more time together," she said.
I have to be honest, this cast is proving to be extremely difficult to keep tabs on post-show, much to the chagrin of internet sleuths like me. Many of them have very little social media presence. Catherine's Instagram is private and her Twitter account only has three tweets, so she is a true enigma. Lyle has a pretty robust presence on Instagram but the last photo of him and Catherine was posted 147 weeks ago. Everything after that one photo is just him or photos with friends. He does seem to be a pretty big flirt, posting photos with other girls and being generally cheeky with his captions and tweets. This could just be his personality or he could be living that single life right now.
This is a tough one to call before the season begins. And, with their Bravo bios already stating that their relationship tends to wax and wane a bit, the lack of photos or mentions of one another makes me think they might be in an off again phase. Of course, this is purely based on the lack of public love they are showing for each other right now. It is quite possible that they are saving it all for their reality viewers. This could also mean that we will see quite a bit of drama this season and I am definitely here for it.