How 'Southern Charm Savannah' Differs From The Original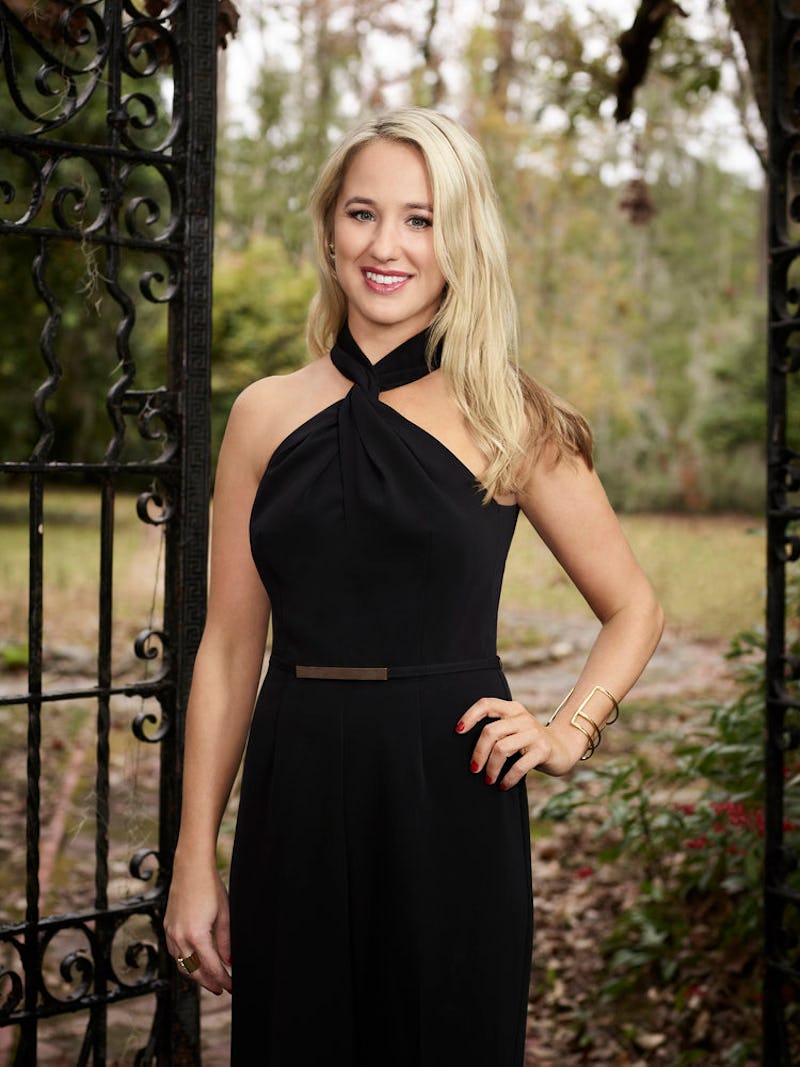 Virginia Sherwood/Bravo
If you wanted more Southern Charm in your life, your wish has finally come true. However, don't expect the same shenanigans you get once a week from the Charleston cast. Southern Charm Savannah star Catherine Cooper tells Bustle that her Savannah, Georgia spinoff differs greatly from the original.
"I just think that our cast has a different synergy, because we're all the same age," she tells me over the phone. "We're kind of going through the same life moments ... We're kind of navigating the same familiar or unfamiliar territory and growing up and relationships and job changes."
As Cooper points out, the original Southern Charm's cast features a wide range of ages. She believes that not only will viewers appreciate a cast close in age going through similar life experiences, but that the show also benefits from featuring a group of individuals who have basically known each other since birth. "We also all grew up together, and we know each other's families and cousins and aunts and uncles and pets," Cooper says. "It's just completely different [than Southern Charm]."
She also explains that this tight-knit group of friends don't hold back when it comes to joking around and making each other laugh. "We kind of just make fun of each other," Cooper says. "We've known each other for so long that we can do that."
Yes, there will be drama, as showcased in the Season 1 trailer, but prepare yourselves for more humor than you get from Charleston. "It will be sort of less dramatic than Charleston in a sense. It will be a little more humorous." Cooper adds, "People will really get to see the true nature of our core group of friends and how we define each other and have a lot of fun."
There's no doubt that Southern Charm produces laughs, but sometimes with all of the heavy drama, it could use a few more. It sure sounds like these Savannah residents are going to make that happen.
It seems only natural that Charleston and Savannah are going head-to-head in the reality TV world. Per Cooper, "There has been this old rivalry between Charleston and Savannah." That also might be why Southern Charm's Shep Rose calls Savannah "the ugly stepchild of Charleston" in the show's trailer. Cooper's reaction? "I was like, 'Shep, that is so rude.' And, you know, I like Shep, but [he's] not even from Charleston, [he's] from Hilton Head."
Keeping in tune with the battle of the cities, Cooper praises the beauty of the town and says it is beyond anything Charleston has to offer. "From the actual landscape perspective, Savannah's squares are just absolutely beautiful and Charleston has nothing comparable," she says. From the big oak trees to the Spanish moss to the overall cityscape, Cooper makes it sound like Savannah will be pleasing to fans' eyes.
She admits that she's a bit biased, though, especially since it is her hometown. "They're both old, southern towns, but I feel like Savannah is ... a little more whimsical and, honestly, I'm partial to Savannah."
You can be the judge of which city is better when Southern Charm Savannah premieres Monday, May 8 at 10 p.m. ET on Bravo.