'Southern Charm Savannah' Can't Get Here Fast Enough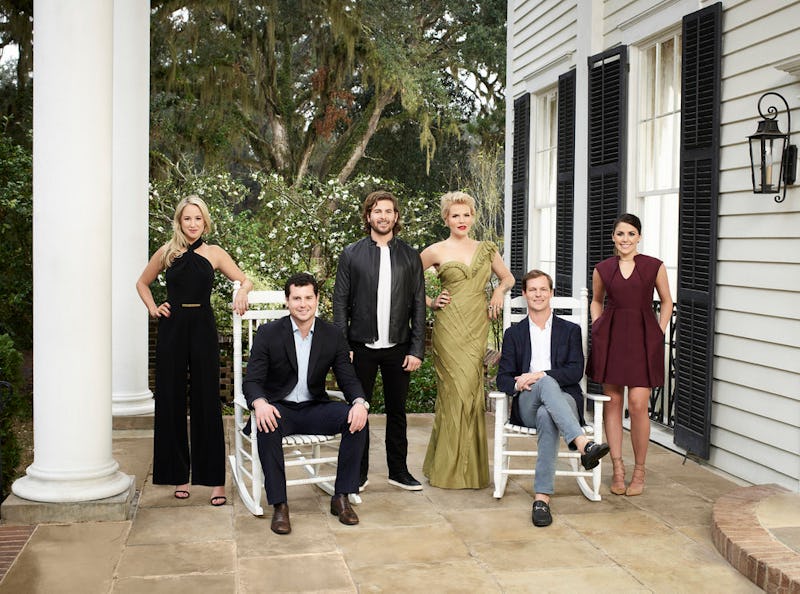 Virginia Sherwood/Bravo
Right after its Season 4 premiere on April 3, Southern Charm heads to Savannah, Georgia — and I'm not talking on a cast trip. The Bravo series is introducing its new spinoff to the world on May 8, and the Southern Charm Savannah trailer is packed with the juiciest drama.
Right off the bat, Charleston alums Thomas Ravenel and Shep Rose dub the coastal gem "the ugly stepchild of Charleston," to which I can kind of agree. I grew up in the Savannah area for eight years, and it's beautiful. But, after traveling up and down the southern coast, I totally would have rather my military family settled in Hilton Head or, dare I say it, Charleston. I wouldn't expect Ravenel and Rose to become regulars on the spinoff, however. From the look of the trailer, the pair made the two-hour drive down the seashore to possibly get the drama a-brewing among the Bravo newbies. And oh, did it work!
Daytime strip golf and swimming in the murky Tybee Island water aren't the only adventures Savannah has to offer, contrary to what's shown in this preview. Soaking in its rich architectural history is enough to entertain even the most nightlife-seeking traveler. But now with Southern Charm Savannah on its list of sights to see, the city is bound to make a comeback to the "best of" travel and leisure lists.
Making their way to a television near you are single mom and fashionista Ashley Borders, ladies' man Daniel Eichholz, high school sweethearts Catherine Cooper and Lyle Mackenzie, and Atlanta native Hannah Pearson, along with her Savannah-bred beau Louis Oswald. And just like their big brother Southern Charm Charleston, the cast of charmers and drama go hand in hand.
But, what's a reality show franchise without a bit of mixed company? That's right — the Savannah elite are following in footsteps of reality show veterans and introducing their friends to the drama as well. And after doing a bit of digging, the friends of the Southern Charm Savannah stars have just as much thrill to offer, according to a summary on Bravo's site. Like, southern belle and traditionalist Happy McCullough marrying her Muslim boyfriend, and former Fox News guest greeter and television producer W. Nelson Lewis Jr. looking to redeem himself after stirring up some drama of his own in Washington, D.C. years prior.
As with any successful reality show, jealously, money, lying, and backstabbing will concoct one heck of an interesting season. And I can't wait to tune in.