Vanessa & Raven Don't Seem To Be BFF After 'Bach'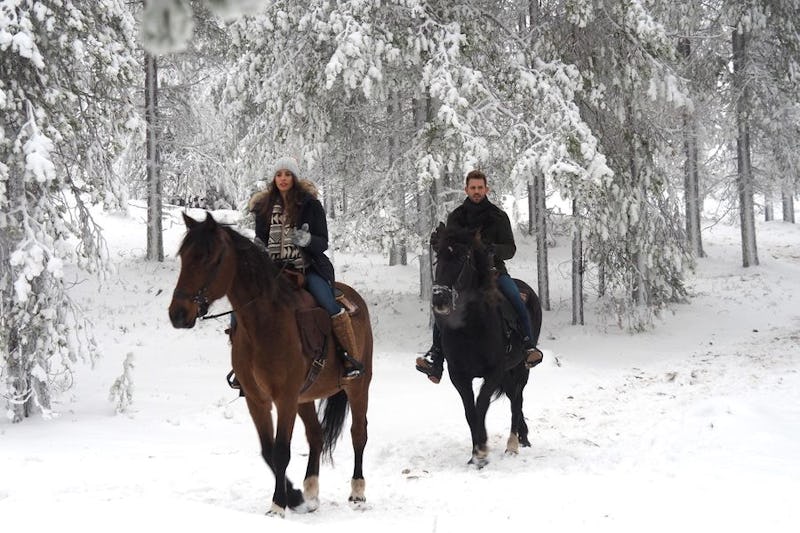 Terhi Tuovinen/ABC
The most important relationships that form on The Bachelor aren't the ones that end with a ring and someone kneeling down on the ground — so many men and women who appear on the show make amazing friendships with their fellow contestants, and these relationships last much, much longer than the engagements from their respective seasons. That being said, some ladies are like oil and water (Taylor and Corinne much?), and there's no rule saying that everyone has to get along. Since Raven and Vanessa are the last two women standing on The Bachelor, I'm wondering what their relationship is like. Are Raven and Vanessa friends after The Bachelor?
After The Bachelor stops filming, all of the contestant Instagrams are just a plethora of "#WCW" and "Love these girls" and "Ride or die" pictures with the other contestants from the show. It's like three new girl bands are formed every time the show wraps. Looking through Raven and Vanessa's respective Instagrams definitely informs two different stories, though. Raven's Instagram, besides being full of ads for her boutique, Grey Suede (which, work it girl, get that publicity), features all of her friends, both from The Bachelor and not from The Bachelor. Raven seems to be hanging out the most with new Bachelorette Rachel Lindsay and dolphin lover extraordinaire Alexis Waters. These three are tight.
There is not one single picture of Raven and Vanessa together that isn't in a group date shot (like this one).
On Vanessa's Instagram, it's a lot of the same, except with fewer snaps of Vanessa and her fellow Viall contestants. It's actually mostly Vanessa taking her pictures with me, myself, and I.
There is also a healthy helping of Nick and Vanessa snaps, too.
So what does it all mean? Well, I don't really know, in terms of who is best friends and who ended up with Nick and all that. What I do know, though, is that Raven and Vanessa do not seem to be in each other's inner circles.
I can certainly understand that. Raven and Vanessa are essentially competing for Nick's affections, and I could see that they may not exactly warm up to each other once he's made his choice. It's hard to get your heart broken, see the man you loved with the woman he loves, and then be friends with that woman. It may be possible for some people, but I am not one of those people, and Raven and Vanessa don't seem like they are, either.