Mehgan James & Rob Kardashian Might Be Dating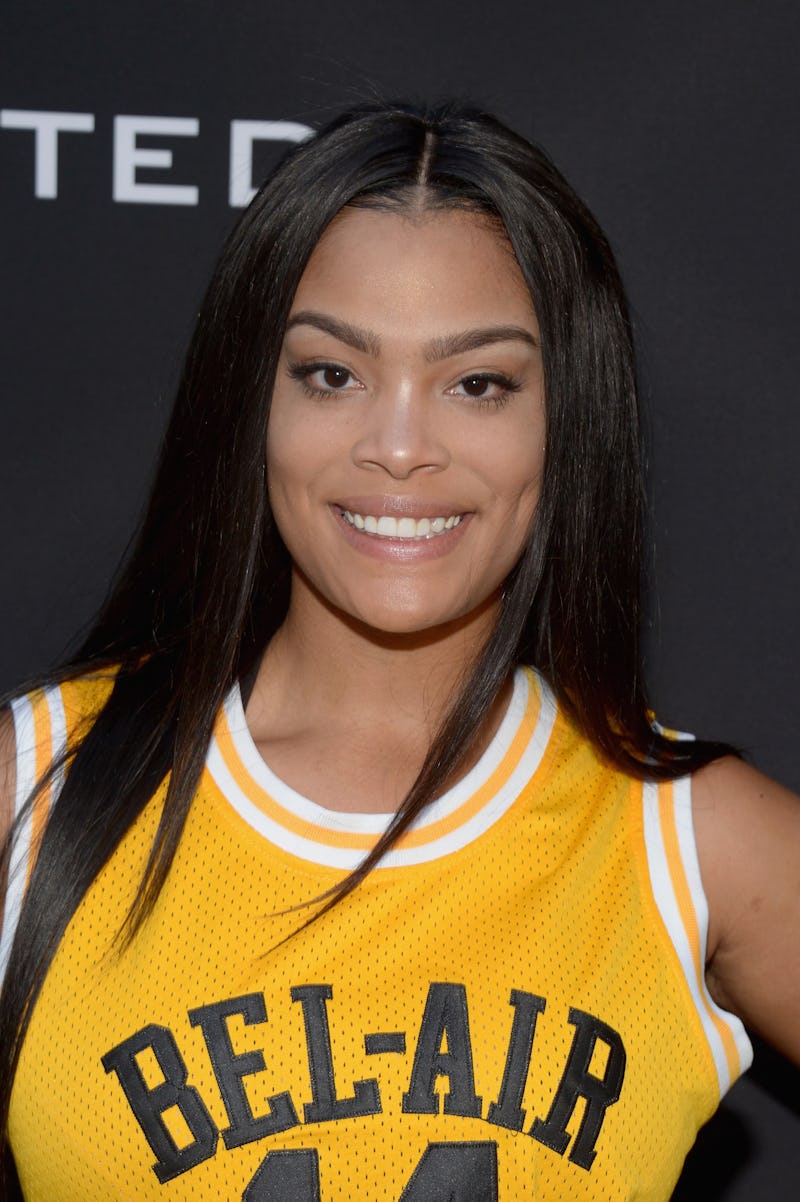 Dave Mangels/Getty Images Entertainment/Getty Images
After watching Rob Kardashian and Blac Chyna duke it out on Rob & Chyna last year, I had a feeling their relationship wouldn't last forever. And now, not only does it sound like they're over — it also sounds like Kardashian has already moved on with reality star Mehgan James. But are Kardashian and James dating or is this just a product of the rumor mill? There's evidence pointing in both directions, so their relationship status is definitely confusing right now. Bustle has reached out to reps for Kardashian and James for comment, but has not yet received a response.
Earlier this week, reports began rolling in that Kardashian is reportedly seeing the former Bad Girls Club star, although neither of them have actually confirmed that they're dating. A source close to James told Us Weekly that it's still new, adding that James has grown up a lot recently and her maturity will be a good asset to making it work with Kardashian for the long haul. And according to what another source tells People, they started out as friends, but now they're reportedly testing the romantic waters. The source said:
"Mehgan has been living for this moment right now. Mehgan's been supporting Rob and his business for some time now. They've been really close friends for about three months."
Sounds like this could actually be happening... and a few of James' recent Instagram posts offer up even more clues that they've been getting close lately. In fact, just a couple of weeks ago, she posted a photo of herself posing in Arthur George socks. And even though in a previous post she said a friend bought them for her because she's such a fan of the Kardashians, there's always that chance she's trying to throw people off.
Even more damning is the cryptic quote she shared on Wednesday — the same day those reports started surfacing, hinting at a relationship with Kardashian. The quote said, "Being happy is a very personal thing, and it really has nothing to do with anyone else." Could this be a response to her recent relationship decisions?
Even with all this evidence, though, it's still too early to start planning their wedding, because it does seem like Kardashian is still very wrapped up in his ex. Just a day before word got out that he and James could be dating, he shared a few throwback photos of Blac Chyna on Instagram, calling her "the woman I love. I know their dynamic is turbulent, but is he really going from loving Chyna to dating someone else in less than 24 hours?
Guess we'll have to wait and see whether or not these two confirm that anything is happening between them — or for them to start sharing selfies on Instagram. Either way, I'm here for Kardashian's happiness, wherever that comes from. After everything he's been through over the past few years, he deserves it.