There's One Thing That Hasn't Changed After Roxanne Pallett's 'CBB' Storm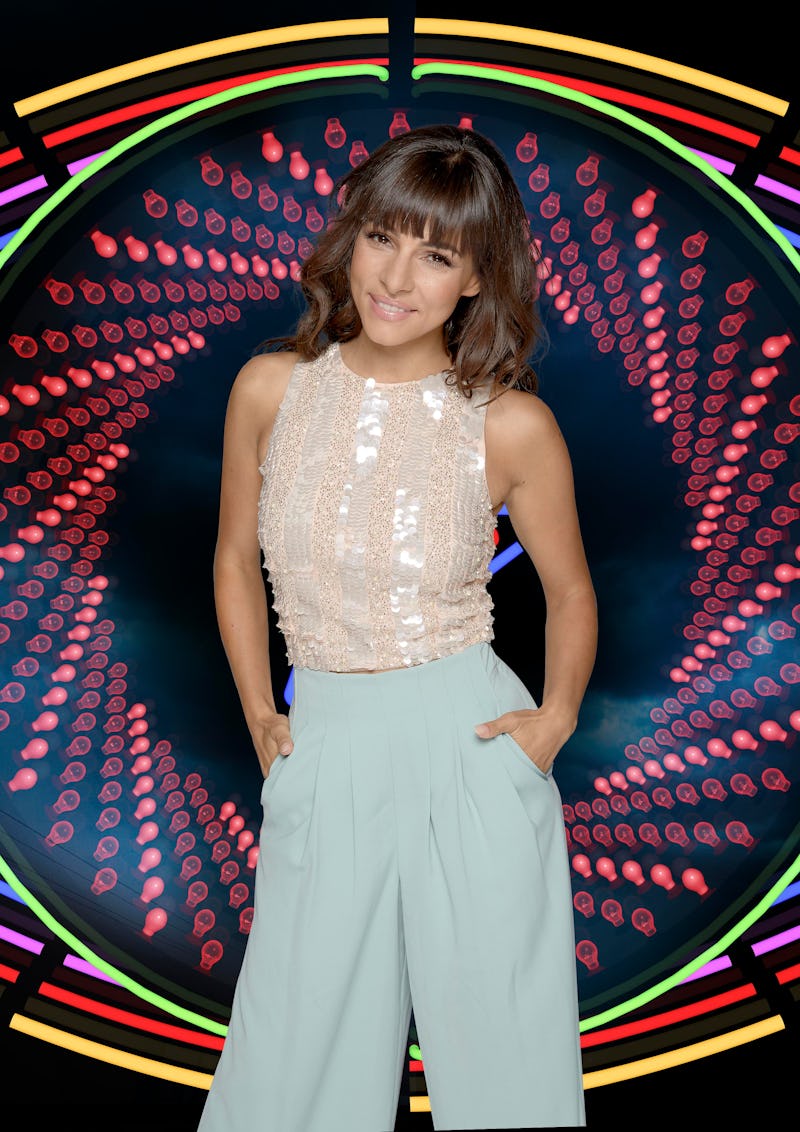 Channel 5
It would be fair to say that since leaving the Celebrity Big Brother house on Saturday 1 September, Roxanne Pallett's life has pretty much turned on its head. From being bombarded with a backlash for the accusations she made against fellow contestant Ryan Thomas, to going from one high profile interview to another, she has been very busy. Pallett was in a relationship when she went into the house, however since leaving fans have been wondering if Roxanne Pallett and her fiancé are still together.
Despite leaving the show prematurely, Pallett had a very eventful run in the Celebrity Big Brother house. She first sparked onscreen romance rumours with Married at First Sight contestant Ben Jardine, though her fiancé Lee Walton later told New Magazine that "I am not worried. I know she loves me and I love her and we're strong."
She later went on to accuse ex-Coronation Street actor, Ryan Thomas of "using her like a punch bag" during an incident in the house. Video footage showed this to be a mischaracterisation of the situation, and Pallett left the house over the weekend. On Monday, 3 September, she appeared on the Jeremy Vine Show, where as Metro reports, she said: "I massively apologise to not only Ryan, but his friends, his family, his fans, every single person who watched that and who justifiably saw an overreaction to what wasn't a malicious act. Because I am sensitive, I mistook what was playful."
Upon leaving the Channel 5 studio after the interview, The Sun reported that Pallett could be seen being comforted by Walton as she got in the car to go and record her public apology with Emma Willis. During the interview, which was aired on Celebrity Big Brother, Pallett said, "I got it wrong, and I am human, and I made a massive massive horrible mistake." In the same interview she also dubbed herself the "most hated girl in Britain."
However, as OK! Magazine reports, on the same day, Pallett was seen wearing her ring on another finger, leading to suspicion she was no longer with her fiancé. But, she had previously revealed to the magazine that this was because she had Lee's name tattooed on her wedding ring finger. It seems, therefore, that the couple are still together. I reached out to Pallett's agent for comment, but they are yet to get back to me.
The couple met through Instagram in 2017 and he popped the question just one week after they started dating. Speaking to OK! Magazine at the time she said, "We were engaged within a week of meeting! I know it sounds crazy, but I knew my heart." Whilst Walton has remained fairly out of the spotlight he added, "She was getting ready and dancing and I said, 'I could get used to this. Move in with me?' She agreed and on our first night living together I was looking at her, thinking, 'God I love you'. And then I just said, 'Will you marry me?'" It was certainly fast, to say the least, but it all sounds quite cute.
Whatever your opinion of Pallett's actions and her apologies since, it appears that her fiancé is standing by her side. While she has only been out of the house for a few days, as Walton was waiting by the car for her to finish her interview with Jeremy Vine, it would appear that they are still good for now. The media storm surrounding Pallett is by no means over, but it appears her relationship remains intact.