The 2017 "Beauty & the Beast" Cover Is Here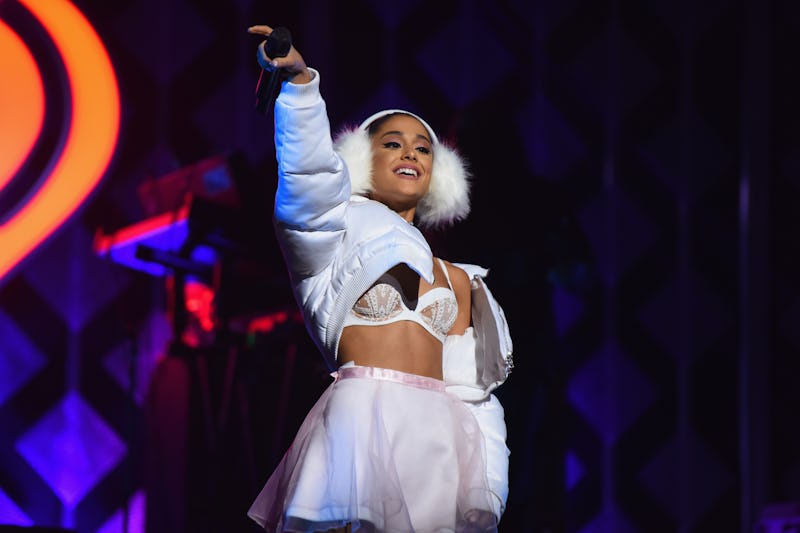 Dave Kotinsky/Getty Images Entertainment/Getty Images
The final piece to the Beauty and the Beast puzzle is here, with Ariana Grande and John Legend's cover of the classic theme hitting the internet Thursday. The track, teased earlier this year in the latest trailer, has been heavily anticipated, with predictable high expectations about two enormous talents merging to cover an iconic song. But does the new version of the Beauty and the Beast theme hold a talking candelabra to the original Grammy-winning cover by Celine Dion and Peabo Bryson? Well. I have notes.
On a personal level, I'm having a slight disconnect because this is the iconic song that marked my childhood, with the movie coming out the same year I was born. Barring the Angela Lansbury version that obviously soundtracks the ballroom theme, the Dion-Bryson cover is the only one I consider canon. So, just with that alone, it's hard for me to interpret this as anything but really, really good karaoke. But let's put that aside for a second.
Both Grande and Legend's voices are very good, very strong. They're certainly not feigning any passion, and that's key when it comes to tackling a love song such as this. And yet... in spite of mutual passion, their voices are not coming together in the way they maybe should.
Legend's voice is deep with nearly a raspiness in it, and Grande has more of bubbly pop thing at work. Maybe the intent is to sort mirror the movie's protagonists, having a gruffer man against a strong ingenue. But while that would be an interesting concept in theory, it falls short of working musically. Their voices aren't quite melding right, and the melding is a really big part about what makes the original song (and really all duets of love songs) work. It's just a pairing that doesn't exactly mesh up the way it should, and yet maybe if they embarked on covers separately it would sound great. However, this entire movie is a very meta tribute to the original, so a duet was near mandatory.
That isn't to say their cover is bad by any stretch of the imagination. It sounds perfectly fine, and it's certainly not going to bring down the whole movie. I just don't anticipate it taking home any gold gramophones next year.
But you can finally hear it all, and draw your own judgements. Feel free to take a listen to the new version of a song as old as time below.