This 'Pump Rules'/'Riverdale' Crossover Is So Emo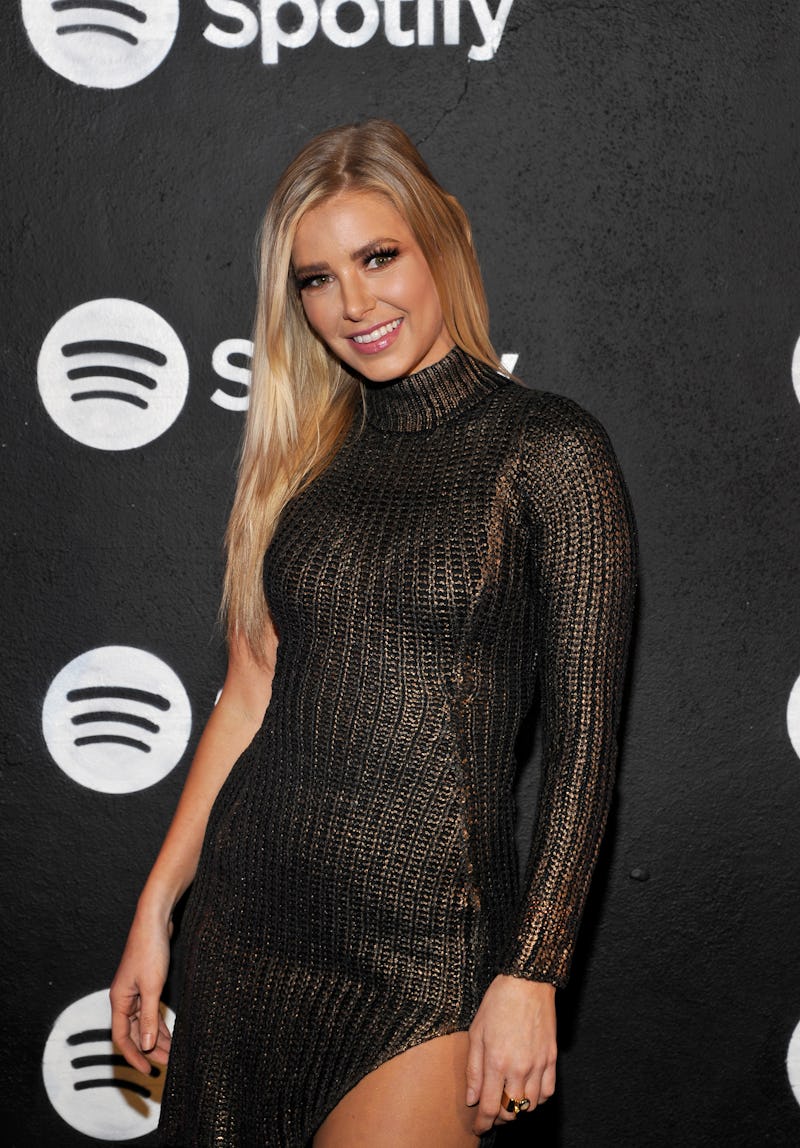 John Sciulli/Getty Images Entertainment/Getty Images
Here is a sentence that brings me a great deal of joy: Ariana Madix and Cole Sprouse hung out at Emo Nite in Los Angeles. Yes, the worlds of Riverdale and Vanderpump Rules crashed into each other, and the collision was set to the sweet, soothing, and sad sounds of emo. And all of it feels so, so right.
At Tuesday evening's emo singalong event, the reality TV personality snapped a photo with the Riverdale star, posted the photo on Instagram, and let the photo mosh on up to the top of my "Ideal Crossovers" list. Madix and Jughead belting out emo tunes together is the alternate Riverdale timeline I never knew I needed. Hey, while I'm here, I might as well lace up my Chuck Ts and take things one step further: Thanks to this pic, I am now Jughead Jonesing for a Pump Rules issue of Archie.
Don't try to tell me an Archie/Pump Rules crossover is outside the realm of possibility. We're talking about the long-running comic that's given us Archie Meets the Punisher, Robo-teen, and Archie vs. Sharknado, for Miss Grundy's sake. All things considered, an Archie and Vanderpump Rules crossover really wouldn't be that weird. It could be titled Archie Goes to SUR. Or Archie Meets Lisa Vanderpump. Or Archie Is The Number One Guy. Or Archie & Hanky the Swan's Big Adventure. Or Sexy Unique Riverdale. The title possibilities truly are endless.
If either a Pump Rules/Archie issue or a Pump Rules/Riverdale episode actually happened, Madix and Jughead would totally be pals. Sardonic, salty pals. I can feel it in my bones. Their combined side-eye power would be something to behold. Oh, how I wish this was a thing.
But hey, this pic might be the closest we will ever get to a Pump Rules/Archie crossover. Bearing that in mind, I shall keep the pic in my heart always.
I wonder what song was playing as they posed for this special photograph. While I know this is highly unlikely, I want to believe it was this a cappella rendition of Taking Back Sunday classic "Cute Without the 'E' (Cut From The Team)."
Before you ask, no, "meetkristizzle" is not my YouTube username.