It Just Got So Much Easier To Stream Arie's Season Of 'The Bachelorette'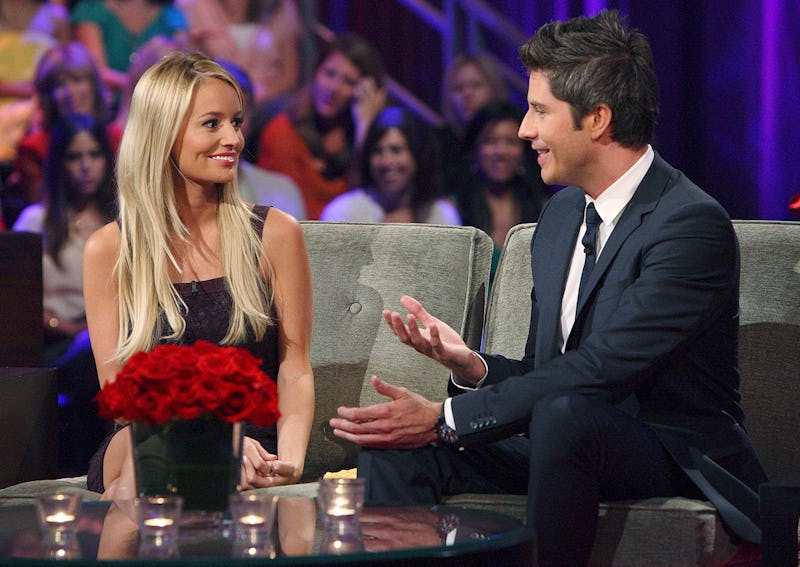 ABC
If you've been looking for something to pass the time until The Bachelor is back in January, here it is. As of Monday, Arie Luyendyk Jr.'s season of The Bachelorette is now streaming on the ABC website, which means fans can finally catch up on that part of his journey to love. Whether you've already seen it and just need a refresher or you need to watch it for the first time, the timing couldn't have been more perfect on this one, especially since so many people were shocked about Luyendyk becoming the next Bachelor in the first place.
In case you're completely unfamiliar with his season, Luyendyk was a contestant when Emily Maynard starred on The Bachelorette Season 8, which aired in 2012. He didn't win — that honor went to Jef Holm, although his engagement to Maynard only lasted a few months. Luyendyk was her runner-up, though, and he had a really hard time letting go of what he had with Maynard, even after filming was over and he was sent home.
But to fully understand who Luyendyk is, it's important to watch the entire season, and thankfully, that's now possible. In fact, ABC exec Robert Mills even took to Twitter to announce the good news.
Streaming the season before The Bachelorette kicks off is a good idea for the network if for no other reason than introducing Luyendyk to an audience who may not know him well enough to be pumped for Bachelor his season quite yet. Luyendyk's Bachelor announcement was so polarizing, and many fans either didn't know who he was or were too bummed that Peter Kraus didn't score the gig to be excited about anyone else getting it. It's definitely kept fans talking, and not necessarily in a good way.
And after watching the season, there's a good chance that fans who weren't sold on Luyendyk will change their minds. He's an adorable, sweet guy who seems to be genuinely looking for love, and if he was chosen as the Bachelor five years after his time on The Bachelorette, there must be something special about him, right? You know, aside from his really cool job as a race car driver, his good looks, and his charming personality. But whatever.
Besides, if Maynard liked him, the rest of us should, too. No offense to the rest of the ladies who starred in their own seasons of the show, but she was one of the best. And even though she didn't choose him in the end, it's pretty clear from his season that he's Bachelor material. In fact, Maynard still likes him to this day and even congratulated him on being the Bachelor, so obviously, there's no hard feelings between them despite their breakup, which speaks volumes about Luyendyk's character.
There's a lot to love about Maynard's season, especially since it harkens back to a time when contestants didn't immediately turn into Instagram celebrities after the season was over. She gets pretty sassy with her contestants, she has a really adorable daughter, and she makes it so easy to root for her. It's good to know that even though things didn't work out with Holm, she's happily married to Tyler Johnson now.
And for the record, After The Final rose is going to completely break your heart where Luyendyk is concerned, so make sure you're prepared. After seeing how in love he was with Maynard, you just might get really excited to see him (hopefully) find his happily ever after with the person he's meant to be with.
Streaming Maynard and Luyendyk's season is the perfect way to get primed for The Bachelor... and to get your fix of rose ceremonies until they return to our TVs on Mondays in 2018. Now, we just have to wait for ABC to make every season available. No one would ever have to leave their couch again.