Ashley I. & Jared's Parents Are Going To Meet For The First Time In A Super Chill Way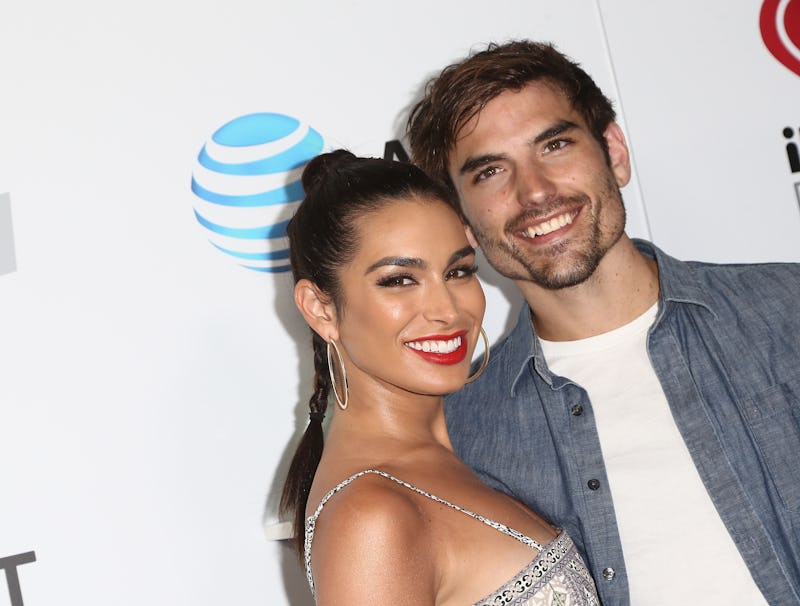 Tommaso Boddi/Getty Images Entertainment/Getty Images
Ashley Iaconetti and Jared Haibon are heading on a cruise, but it won't be a romantic couple's vacation alone. Ashley and Jared's parents are about to meet for the first time, the couple revealed to E! News. And really, what better place to bring everyone together than a neutral territory like the high seas?
The two of them have each met each other's families — Jared's mom sounds like a huge fan of Ashley's — but the two families haven't met each other yet. The fact that their parents don't know each other is also a reminder of how different things are for Ashley and Jared than for other Bachelor Nation couples. Even though they've been on The Bachelor and The Bachelorette, Ashley and Jared's relationship bloomed off camera. But if they'd started dating on one of the two shows, their parents might have met backstage at the filming of something like the "After the Final Rose" special.
Thankfully for them, though, it sounds like Ashley and Jared's family meeting will be entirely off camera. Of course, Jared and Ashley are on-camera pros at this point. But it's still nice to hear that they'll get to experience at least one relationship milestone in a more traditional way, especially since their engagement is so public. (Ashley and Jared got engaged on Bachelor in Paradise.)
As for their upcoming trip, it sounds like Jared and Ashley are super excited to get their families together. And if their families get along half as well as Ashley and Jared do, it'll be a definite success. "We've always felt that our parents would get along very well and both of them are super excited to meet each other," Jared told E! News. "This will be the first family outing where everybody's there and what better way to do it than on a cruise?"
After years of friendship — and Ashley's unrequited feelings for Jared on Bachelor in Paradise — the two of them announced that they were dating this past May. They filmed a 44-minute video for Ashley's web series, The Story of Us, where they shared details about how they found their way back to each other. Haibon explained in the video that after seeing Ashley with Kevin Wendt (the two of them won the Bachelor Winter Games), he started to realize his true feelings for her. Jared told People in May,
"I'm living proof that you should listen to your gut, and that it's not too late. The person I wanted to be with most was right in front of my eyes."
Ashley and Jared's relationship isn't conventional. But for Bachelor Nation, there's not much that's traditional about the way that relationships are formed. Ashley and Jared have an extensive shared history, and they know each other really well, thanks to their time together as friends over the years. It sounds like the timing is finally right for their relationship, and everything is falling into place for the two of them. Their families are sure to get along on the cruise — with a couple this happy, how could anyone not smile around them?