Ashley Nell Tipton's New Plus-Size Collection Is Going To Make You Love Sheer Bodysuits & Gingham Overalls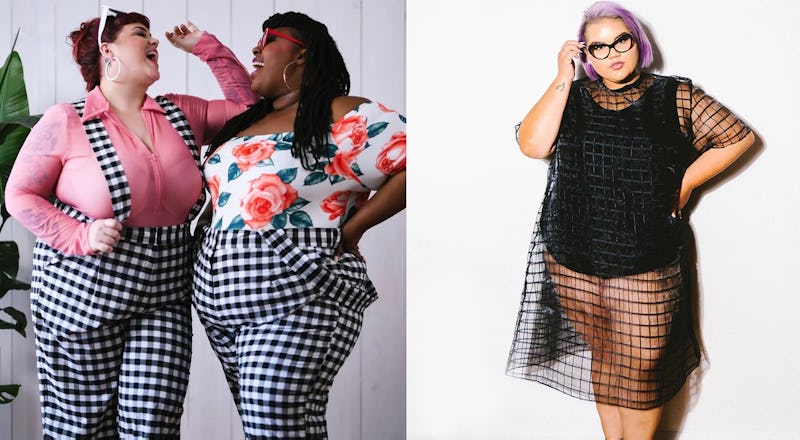 Ashley Nell Tipton
You might know plus-size designer Ashley Nell Tipton from Project Runway, but now she's off the TV screen and has been producing beautiful collections for all sizes. Case in point is the new Tipton summer 2018 plus-size collection which launched, and it's just what you need for a wardrobe refresh this season.
From flirty off-the-shoulder flounce dresses, to mesh bodysuits, to gingham overalls, the capsule line is feminine with a little bit of edge, and gives you plenty of playful and fashion-forward pieces to choose from.
Tipton has been designing since the first grade, where she first learned to sew on her grandmother's sewing machine at age seven, and hasn't stopped since. After winning Project Runway in 2015, Tipton went on to sign on with JC Penny to both design and be the face of their plus-size Boutique +, bringing fashionable and on-trend clothing to women that extend past straight sizes. Since she understands the needs of the plus-size consumer, she has been working non-stop to make sure there are well-thought-out collections for all different kinds of bodies, so plus-size shoppers aren't stuck with boring, tiny selections that treat them like an after-thought. Enter this new summer 15-piece plus-size collection, which is part of her ANT Premier Line. Check out some of the picks below.
If you're looking to add a new piece or two to your wardrobe this summer, this collection has some strong contenders.