ASOS Is Having A MASSIVE Sale That Includes 50 Percent Off Summer Styles & Dresses Are Under $25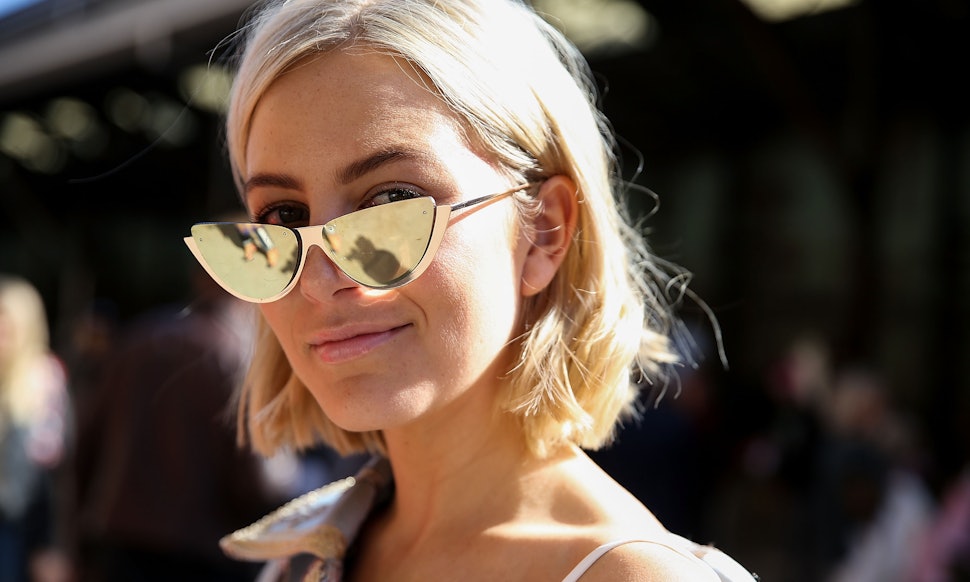 Caroline McCredie/Getty Images Entertainment/Getty Images
Hold onto your handbags, because what might be the sale of the season has arrived. ASOS is having a Summer Sale that includes half everything from sunglasses and shoes to suits and shorts. While thousands of items are up for grabs, there are tons of ASOS' dresses for under $25. I'm talking all sizes, styles, and colors. Pinch yourself, because you're not dreaming.
Dresses are pretty much the staple of summer. You can throw them on, feel a nice breeze, and not have to worry about matching a top and a bottom. They work for pretty much every single occasion, too. If anything proves that, it's ASOS' summer sale.
The brand is offering up to 50 percent off some incredible dresses. I'm talking feminine sundresses, body-hugging designs, and ones that you can throw on over a bathing suit. With a whole lot of them being under $25, you can stock up on a dress for everything that you have coming up this summer.
The best part is that the sale offers options for all different body types. There's plus size, petite, and tall style available on the website — all for under $25. Go ahead and do a happy dance, because a sale like this only comes once a season.
With over 1,500 different dresses under $25 available on the ASOS website, you might feel a little bit overwhelmed. But have no fear, because this round-up is about to help you out. While these aren't the only options available on the website, this will give you a tiny taste into just how versatile the styles are.
ASOS doesn't specify when the Summer Sale will be over, so you won't want to waste much time mulling over a purchase. Here are a few that you'll want to shop right away.
1. Off-The-Shoulder Mini
ASOS
You might already have an off-the-shoulder dress hiding in your closet, but look at those sleeves. From date nights to weddings, this dress can do it all.
Buy Now
2. Brightly Colored Stripes
ASOS
Hey, tall girls out there. This one is for you. Mini dresses can be hard to find if you're on the taller size, but ASOS has you covered.
Buy Now
3. The Color Of The Season
ASOS
This color is absolutely stunning and perfect for summer. It was one of the most-worn colors at the royal wedding, too. Thankfully, this one can be slipped on for any occasion.
Buy Now
4. Open-Backed Style
ASOS
If ever there is a time for an open-backed dress, it's summer. Between this print and the fun style, you really can't go wrong.
Buy Now
5. Fun & Formal
ASOS
Looking for something a little more formal? ASOS has you covered for that too. This dress is the perfect in-between of fun and formal.
Buy Now
6. Bright Red Number
ASOS
Some styles are all about the back, and this is one of them. Not to mention that it's made for all the short girls out there, so it'll fit perfectly.
Buy Now
7. Staple Maxi
ASOS
Every closet needs a classic maxi dress — even the tall girls. Throw it on for dinner or just a casual night out and you have the perfect, easy look.
Buy Now
8. Palm Prints
ASOS
If you're sick of the classic green palm print, then this is a great alternative. The neon colors are still just as great for summer.
Buy Now
9. Multi-Colored Gingham
ASOS
A sale is the perfect time to make a fashion risk. This might not be the average, everyday dress, but it will definitely make a statement. Plus it won't cost a ton of money.
Buy Now
Choose as many of as little as you'd like, because there's no wrong way to shop shop a sale like this.