ASOS's Inclusive Promposal Videos Are Too Cute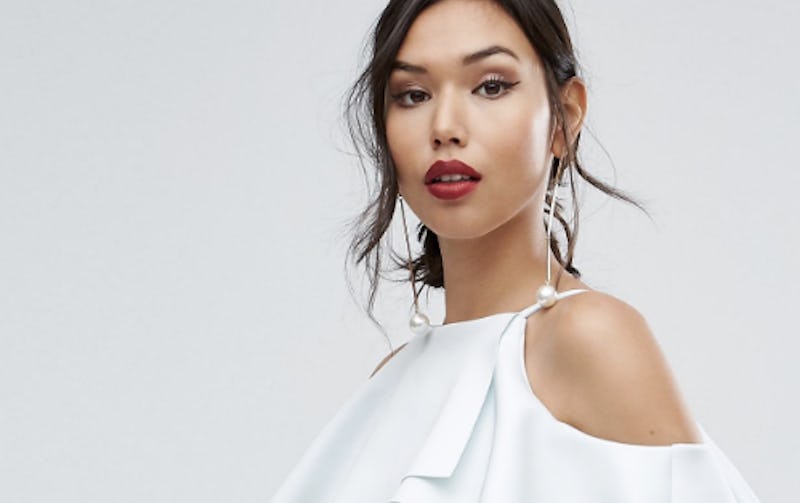 Prom season is upon us, which means that YouTube videos of teens asking each other to prom will soon be making waves across the internet, but I'm not sure any will be as heartwarming as ASOS's promposal video series. The set of videos are meant to inspire people to give a creative promposal of their own, but they do something so much bigger.
There are five videos, each directed by Emma Westenberg, that feature different couples as one asks the other to prom. But the best part about these videos is that they make a point to include people from different ethnicities, sizes and sexual orientations. The videos are very inclusive, which makes sense considering ASOS prides itself on its philosophy of "democratic fashion," making trendy clothes affordable to everyone.
In one of the videos, a football player asks another football player to prom by having "prom?" written on his mouth guard, another shows a guy blowing up a bunch of heart shaped balloons, only to drop them once his girlfriend walks by, revealing one that says prom. Honestly, the videos are so cute they make me want to go to prom — and I'm 24.
The videos are to promote ASOS's prom collection, which is filled with a bunch of affordable dresses in inclusive sizes, but more importantly, diversity.
I wish I could've gotten a prom dress from ASOS, because they're pretty cute.
ASOS Bow Bardot Midi Skater Dress, $38, asos.com
ASOS is killing the game.
Rock on, ASOS.