Audrina Patridge Should Totally Be On 'RHOC'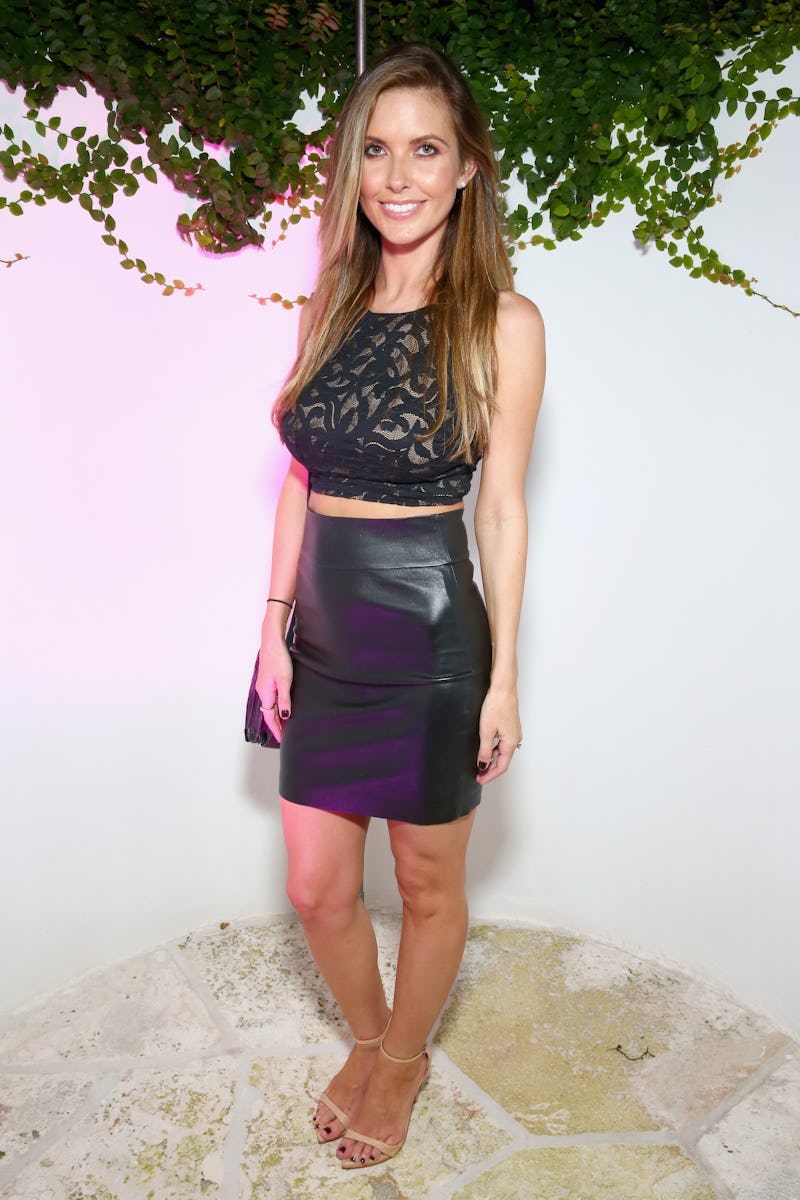 Astrid Stawiarz/Getty Images Entertainment/Getty Images
As far as reality television masterpieces go, the Bailey's Irish Cream-infused The Real Housewives of Orange County Season 11 was about as terrific as it gets. So, where does the show go from here? How could it ever top the Ireland trip, the '70s party hoot fight, the Mapquest debate, the donut cake disaster, or any of the other life-altering things that happened throughout the season? How could Season 12 possibly improve upon perfection? Well, Entertainment Tonight has a suggestion: Why not put Audrina Patridge on RHOC?
In a recent interview, ET asked The Hills alum if she'd ever consider being on The Real Housewives of Orange County or The Real Housewives of Beverly Hills. At first, the newly married reality TV veteran did not seem too on board. "I just feel like they're so much older than me!" Patridge replied. "I feel like they'd eat me alive, I'm scared!"
However, as the interview went on, Patridge appeared to warm up to the idea. The Orange County resident said that if she were to one day jump into the Bravoverse, she would pick RHOC. Oh, she also said she knows Meghan King Edmonds. Oh, she also said she gave Edmonds a reality TV crash course before she joined the RHOC cast. This is basically my favorite interview of all time.
"I'm not opposed to it," Patridge added, "but I'm not going to lie, I'd be afraid. It's just really intense. It's crazier than The Hills."
I must say, Entertainment Tonight, this really is a tremendous proposition. One of the original Hills cast members on a Real Housewives show would be such a gift. A gift that we did not know we've been waiting for all along. The Real Housewives casting twist to end all twists.
I can see it now: Patridge in a costume at one of Shannon Beador's parties. Patridge going on the RHOC cast vacation. Patridge cheering on Tamra Judge at a fitness competition. Patridge bringing fellow Hills alumni Heidi Montag and Kristin Cavallari to Heather Dubrow's housewarming get-together. Patridge throwing a Les Deux-themed party. Patridge getting stuck in Kelly Dodd's elevator. Patridge and Edmonds packing up candles together.
I hope this reality television dream becomes a reality.