Ayesha Curry Is The Newest CoverGirl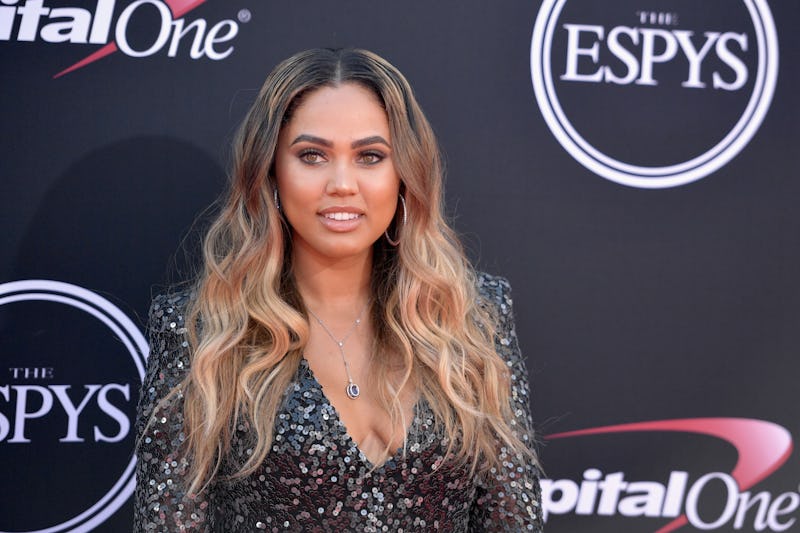 Matt Winkelmeyer/Getty Images Entertainment/Getty Images
CoverGirl's commitment to diversity when it comes to its spokespeople is unwavering and inspiring. Food Network star and consummate multi-tasker Ayesha Curry is the newest CoverGirl, further proofing this fact. She joins an eclectic lineup of celeb reps from all different backgrounds that includes Katy Perry, Janelle Monáe, Becky G, James Charles, Sofia Vergara, Zendaya, and Nura Afia.
Curry is the star of Ayesha's Home Kitchen and penned The Seasoned Life, a national best-seller. In addition to being immensely talented, the Canadian-American is the wife of NBA star Steph Curry and is also a busy mom. She is clearly representative of a wide range of women.
There are so many reasons that Curry is an absolutely logical choice for this CoverGirl gig. Besides the refreshing fact that the brand looked outside of the usual pop star and acting circle for a celeb of a different sort, Curry has a unique perspective regarding makeup.
"My philosophy is all about seeking joy and creating balance in life," Curry said in a press release. "I've shared a lot about how I do this with food, family and faith, and now — through my partnership with CoverGirl — I want to share how makeup helps create those moments of happiness, confidence, and self-expression."
#Preach!
A behemoth brand hiring another woman of color to rep its products means an entire legion of girls will no longer feel under-represented, which has been a long-standing problem in the beauty industry. Thankfully, brands like CoverGirl and Fenty Beauty, with its 40-shade foundation range, are specifically targeting previously underserved women with their lines.
Women who were once excluded when it came to foundation shades will be able to walk into drugstores or flip through magazines and see a CoverGirl that represent them, their style, and their skin tone. That's incredibly powerful.
Welcome to the CoverGirl fold, Ayesha Curry. This lineup of spokespeople keeps getting better and better.
Having a diverse array of reps, including the first male beauty model in Charles, makes the brand as a whole accessible to more people. And that is always a beautiful thing.
Perhaps the brand's commitment to representing women from all backgrounds and walks of life is the reason that a select study named CoverGirl the drugstore brand millennials feel most loyal towards.
The study pointed to CoverGirl as the cosmetics line to which Generation X and Baby Boomers are most attached.
One of the best perks of being a CoverGirl — besides being easy, breezy, and beautiful — is starring in ad campaigns hawking innovative new products. For her CG debut, Curry will appear in promos for the upcoming Peacock Flare Mascara.
Can we talk about Peacock Flare for a minute?
This new lash-loving product has my rapt attention for several reasons, so let's get into it. First, it was designed to give you deep, dark lashes in just two coats. Anyone else besides me apply three or four coats of mascara for curl, definition, length, and volume and end up with crusty, spider-y, and hard lashes, some of which fall out when you use makeup remover, due to layers of product? Yeah, that's the worst.
Therefore, the idea of two quick coats is incredibly appealing. If it's dramatic lashes you seek, it's dramatic lashes you will get with this new mascara, which is slated to arrive in drugstores this November.
The unique, twisty brush also helps fan out lashes like a peacock's tail. I dig the fact that the tube is a mermaid-approved seafoam green, rather than the ubiquitous millennial pink.
The shade is in keeping with the striking shades found in a peacock's tail, so CoverGirl is leaving nothing to chance with this addition to its mascara repertoire. Congrats to Curry!