The Drugstore Brand That Inspires The Most Millennial Loyalty Might Surprise You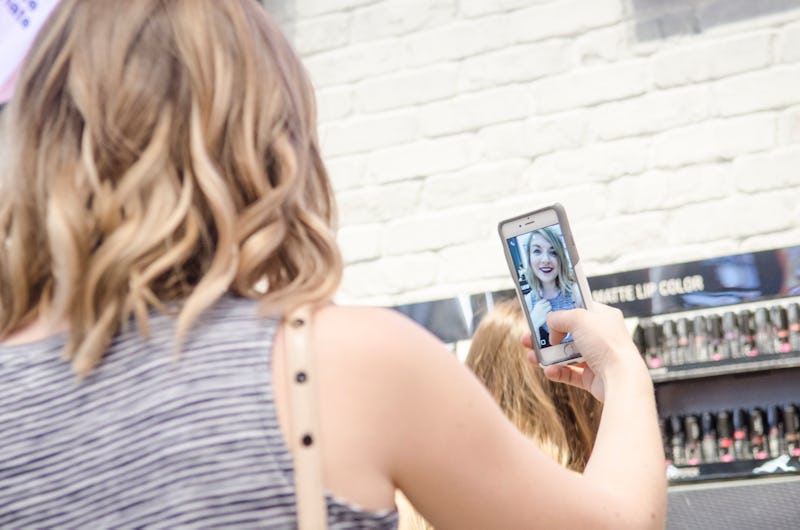 Kris Connor/Getty Images Entertainment/Getty Images
Millennials are a sought-after demo in the beauty realm. Brands cater to the generation born with iPhones in their hands. Hence, the rise of Instagram MUAs, social media shopping, and even Cindy Crawford's established Meaningful Beauty brand refreshing its packaging to attract millennials. So, which beauty brand has inspired the most millennial loyalty, according to one study?
It's actually a drugstore staple — COVERGIRL.
The team at Corra surveyed 1,000 women regarding their product habits and brand attachments, as well as what inspires them to make a switch. Their research yielded the following result. COVERGIRL is the champion among millennials. But the brand, which counts Katy Perry, Janelle Monáe, and James Charles as spokespeople, is tops among Generation X and Baby Boomers, too.
This particular study found that Maybelline also resonates with all generations, while MAC is the prestige makeup brand that Millennials are feeling the most, according to the sample of people surveyed. Perhaps its the MAC celeb collabs? Or the fact that the brand is adapting and is now available at both Ulta Beauty and at Nordstrom Rack, the latter as a measure for discontinued products and to make space for new launches.
Urban Decay, LUSH, and Clinique are the other core prestige makeup companies that have struck a chord with Millennials.
You can peep the full results of the brand loyalty survey in the graphic below, which was provided exclusively to Bustle.
Corra shared some other interesting survey findings with Bustle that are not visible in this graphic. For instance, one in five women have not switched up their beauty routine in a year. Cruelty-free status is not a high-ranking factor when it comes to purchasing decisions, which is somewhat surprising.
How do you react to these brands? Are they among your faves? Granted, it's a small sample, but the findings are intriguing.