Arie Isn't Just The Bachelor, He's Got 3 Jobs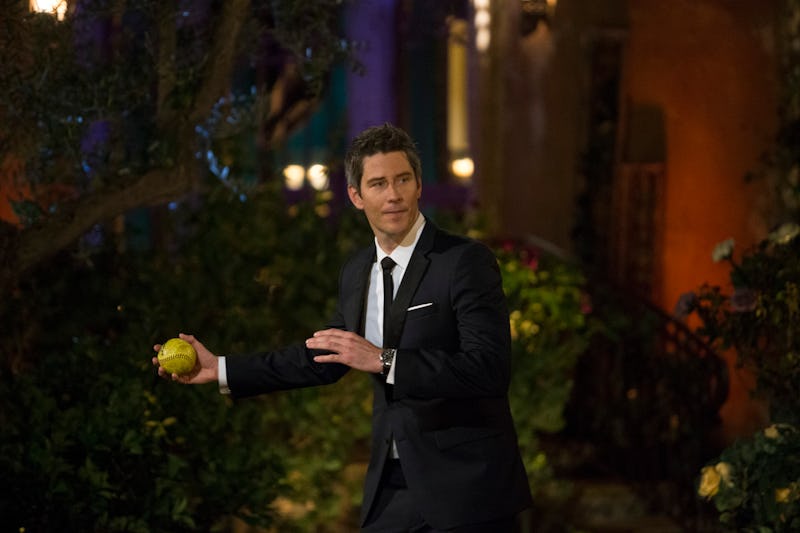 ABC/Paul Hebert
Even though Arie Luyendyk Jr. was on The Bachelorette just five years ago, that feels like an eternity in Bachelor Nation. There are so many new viewers, as well as some who have been watching this whole time but aren't fresh on Arie after all the Bachelors who came in between. This means the new lead is quite the mystery, particularly when it comes to Arie's job in 2018. Is he still a race car driver? Is he retired? Has he become a professional reality star? These are all plausible possibilities.
According to Arie's official biography on the ABC website, "Arie has stepped away from the spotlight and focused on his new career in real estate, which has brought him tremendous success."
And this is not one of those random Bachelor job titles that just pop up under someone's name during the episodes; this is a very legitimate career. Arie has is own page with his contact information as a real estate agent on the RE/MAX Excalibur website, so anyone in the Scottsdale, Arizona area can reach out to the Bachelor if they're looking for an agent. It even lists Dutch as one of his languages in addition to English, as an added bonus for any Dutch buyers.
His new career officially began in August 2016 when Arie revealed that he passed his exam to be a real estate agent in Arizona:
His ABC biography also states, "After a career as a respected Formula 1 racer, he shifted gears and is now a successful real estate broker in Scottsdale, Arizona." That makes it sound like Arie is retired as a race car driver, but that does not seem to be the case.
In a September 2016 tweet, Arie referred to real estate as his "winter career." He even used the hashtag #racingrealtor to emphasize that he is still a race car driver. Talk about getting you a man who can do both!
Just two months after securing his real estate license, Arie revealed that he really was a natural at the real estate game since he already had a million dollar listing.
In February of this year, Arie tweeted about his professional obligations: "Racing, Real Estate and more TV appearances. This was a big week, can't wait to let the cat out of the bag!" And that's exactly what he is doing these days: He is now a race car driver/real estate agent/reality TV star. That is definitely a unique triple threat situation he has going on and he is not the kind of person who is just taking on these titles for the sake of it. He really is working all the time and shares updates on his "work events" via social media. Most people have meetings and happy hours, but Arie has property listings, races, and TV appearances.
Arie wasted no time getting back on the race track after he finished filming Season 22 of The Bachelor. On December 15, two of his worlds collided when he shared that his race car had a sticker with the hashtag "Not Peter" on it. Obviously, this is a reference to The Bachelorette Season 13 runner-up Peter Kraus who many expected to be the Bachelor this season. This proves that Arie actually has a great sense of humor since one of the Bachelor contestants reportedly also referred to Arie as "Not Peter" during filming.
On December 16, Arie posted about a racing event that he had that night:
Not only is Arie still racing, but he is also still winning. He took home first at that race:
There are a lot of reality TV stars with unclear careers; Arie is not one of those people. He actually is a race car driver, a real estate agent, and a reality TV star. And when The Bachelor premieres, we'll all get to see him in action.