The 'Bachelor' Stars 'BiP' Fans Need To Follow On Twitter During The Show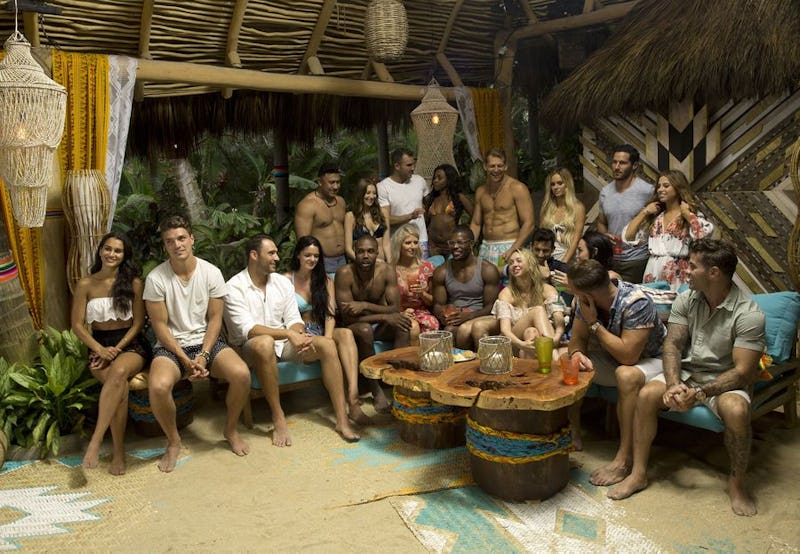 ABC/Paul Hebert
Aside from the show itself, the best part about watching Bachelor in Paradise is following along on Twitter. And some of the best commentary comes from the stars themselves. To have the full BIP experience, fans should follow Bachelor stars for their live tweets and shade throwing. Yes, that's right. Long gone are the days of Bachelor cast members being coy about the show on social media to avoid spilling spoilers. Now they're saying exactly how they feel instead of waiting for the the next episode.
A lot of the current BiP cast members have some insightful (and funny) things to say while each episode airs. There are even Bachelor alums with some on point commentary, which makes total sense because anyone who has been through one (or more) of the shows definitely knows what it's like and has the best things to say about all of the drama that goes down.
Not only that, but there is really no better way for the cast members to recover from an "embarrassing" moment than telling a joke about it themselves and beating any haters to the punch. Live tweeting is where it's at, especially when it comes to Bachelor Nation.
To have the best Bachelor in Paradise viewing experience, below are the cast members past and present that every fan needs to follow on Twitter — or at the very least the accounts fans needs to check out every Monday and Tuesday night. And a heads up: Not everyone who watches the show live tweets at the same time thanks to time zone differences, so don't fret too much refreshing the timeline waiting for Robby Hayes or Amanda Stanton to react to each episode. They're just on west coast time.
1. Kristina Schulman
And just like that, any hope for KrisDeana reuniting flew out the window.
2. Raven Gates
Don't we all?
3. Olivia Caridi
Such. A. Slow. Pace.
4. Evan Bass
Things probably ended up fine, right?
5. Astrid Loch
Damn.
6. Ashley Iaconetti
That's not necessarily a bad thing.
7. Diggy Moreland
Diggy always live tweets up a storm — and often makes fun of his lack of screen time.
8. Jaclyn Swartz
They really do seem more into finding a bromance than a romance.
9. Jasmine Goode
Jasmine is the undisputed queen of this season.
10. Robby Hayes
A classic example of (trying) to beat everyone to the punch.
11. Amanda Stanton
It was so sweet.
12. Emily Ferguson
Jasmine seriously is the queen of Paradise.
13. Jorge
He may no longer be the resident bartender, but Jorge still tweets about the show.
From the reactions to key moments to throwing shade, these are the Bachelor stars that every fan needs to follow for the best Bachelor in Paradise live tweeting.