'Bachelor' Nation Finds Unlikely Fans In 'Going In Style' Clip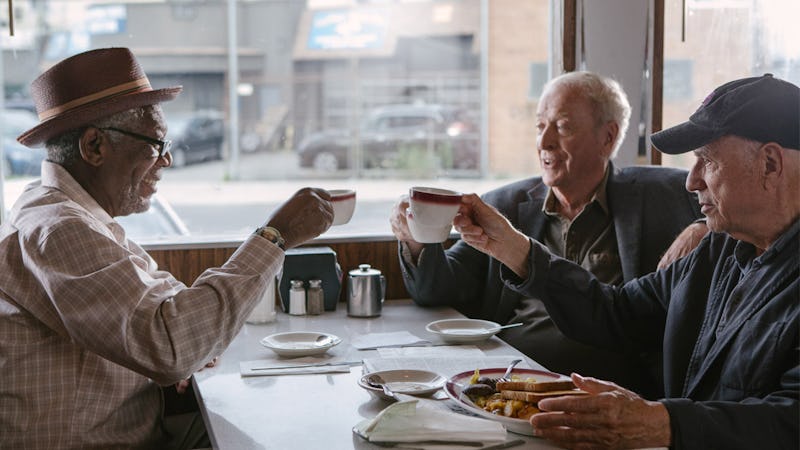 Warner Bros.
Bachelor nation is composed of all sorts of ravenous fans. They tune in week after week to see who will be eliminated, and ultimately, who will receive the coveted final rose. But it is somehow harder to believe that three elderly gentlemen — specifically, Morgan Freeman, Michael Caine and Alan Arkin — would be as enthralled by this ABC show as the rest of us. Yet in this exclusive clip for Going in Style, in theaters now, the iconic actors play three men who are undoubtably invested in who bachelorette JoJo Fletcher will ultimately choose.
In the clip, the three men are lounging in their living room, screaming at the television as JoJo attempts to make tough decisions during a rose ceremony led by Chris Harrison. Arkin bets against contestant Luke: "She's not going to move to a farm in those heels!" he says. Caine says simply, "she's kissed them all."
The film, a reboot of the 1979 classic, follows three seniors living off of their social security checks. Their lives are pretty grim (they are even reduced to eating dog food at times), so the trio comes up with a plan to rob a bank. The only problem is that none of these geezers have any clue how to accomplish, nor get away with, such a high-stakes crime.