8 Things You Can Already Expect From 'The Bachelor Winter Games'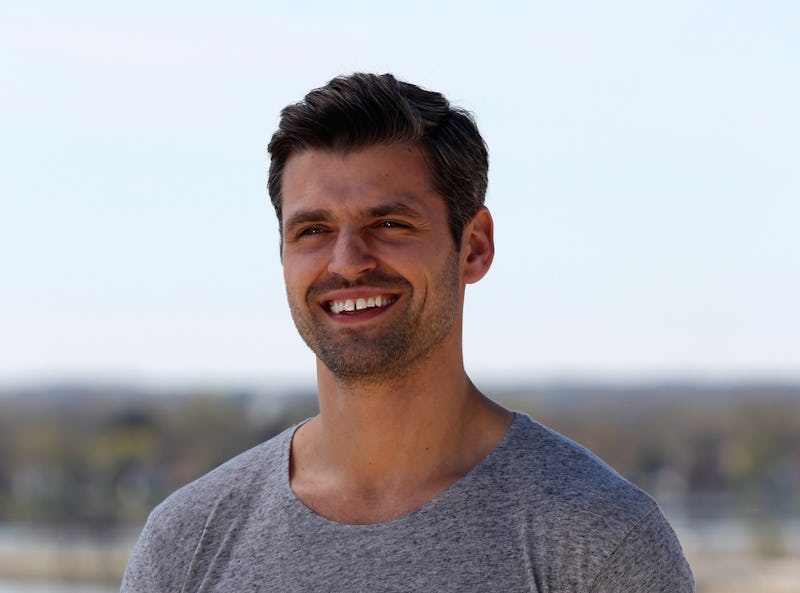 ABC/George Burns
Unless you've been living under a rock, you have heard by now that ABC is expanding its Bachelor franchise to include a new competition show called The Bachelor Winter Games. The network and producers have kept pretty quiet about what you can expect on the show, but the tidbits of information they have released so far hint at a winter that we aren't soon going to forget.
Announced in May, the show is scheduled to premiere in February 2018. All Bachelor fans know that Arie Luyendyk Jr.'s much anticipated season of The Bachelor premieres in January 2018, so with The Bachelor Winter Games' February premiere date fans can expect a double dose of the franchise at once. According to E!, the show is being described by ABC execs as an athletic competition that will feature contestants from "arch rivals to villains" who will take "competitive dating to a chilling new level." For those of you who are worried that it will focus too much on the sports aspect of the show, fear not because execs also said, "At the end of the day, it's going to be about finding love again."
Here are seven things Bachelor fans can expect about the show:
1. It's Connected To The Winter Olympics
It is no coincidence that the show seems like it is the product of what would happen if The Bachelor and the Winter Olympics had a baby: that's exactly what the producers were going for. According to E! News, ABC is looking to lure some viewers away from the 2018 Winter Olympics by airing The Bachelor Winter Games in conjunction with the once-every-four-years worldwide event. This new Bachelor spinoff attempts to attract viewers away from the winter-based sporting events of the Olympics by giving them winter-based sporting events, just with social media influencers as contestants instead of professional athletes.
2. It's Still About The Quest For Love
In an interview with The Hollywood Reporter, ABC's Head of Alternative Programming, Robert Mills, said that even though the show will feature competition and games, the goal of the show hasn't changed: "At the end of the day, it's going to be about finding love again."
3. It Will Borrow From Previous Bachelor Spinoffs
When chatting with THR, Mills said that the idea for the show came about when the producers asked themselves, "What would a winter version of Paradise look like?" Mills continued to explain that the show "will have some of the Bachelor Pad DNA" represented by the competitive nature of the show.
4. The Show Will Take Place in Vermont
Bachelor producer, Mike Fleiss, who is infamous for tweeting out cryptic Bachelor-related information, said in a tweet that, "After careful consideration of several countries around the globe, the 2018 Winter Games have been awarded to the great state of Vermont!!!!"
5. It Will Feature Familiar Faces
The entire cast hasn't been announced yet, but there is one confirmed name that will cause Bachelor Nation to rejoice: Peter Kraus. That's right, according to a tweet from Fleiss, the fan-favorite from Rachel Lindsay's season of The Bachelorette is confirmed to compete on the inaugural season of Bachelor Winter Games.
There's been no official word on other former Bachelor franchise stars who will be gearing up to compete, but while on set of Paradise, THR spoke with a few contestants who gave some information on if they would return in the winter. Diggy Moreland, Christen Whitney, and Jasmine Goode were all "maybes", Amanda was a "no," and Wells said he would be open to returning, but only to reprise his role as the bartender.
6. The Twins Could Be There
Harrison also told THR: "The twins have to be there. I love the twins. They're like, 'This might be the last time you see us!' and I'm like, 'Never. I'll always have you in my life.'" And it wouldn't be a surprise if they show up, they clearly love appearing on the franchise.
7. The Franchise is Going International
Mills gave fans a hint at one of the aspects of the new show that he is looking forward to: international contestants. He told THR:
"And the other things we're excited about is having contestants from the international formats of The Bachelor. So you have somebody from Bachelor Japan, Bachelor Australia, Bachelor Canada, and Bachelor U.K. We're really excited to see if we can have some international romances as well as the competition in U.S. vs. the world."
8. There Could Be Couples Competing
During an appearance on Channel 33's Bachelorette Party podcast Mills let slip that he wants to see fan favorite couple, JoJo Fletcher and Jordan Rodgers, compete on the show. "I would love to have her there and Jordan," he said. "I think it would be really fun."
Also, Bachelor Nation patriarch, Chris Harrison, told The Hollywood Reporter that he wants to see couples on the show and would like to see Bachelorette Season 1's Ryan and Tricia Sutter. Both Rodgers and Sutter are former athletes, so it's not clear if Mills and Harrison want to see them because of their athletic skills or as couples, but my money is on a combination of both.
At this point, it's not clear how much of the new show will borrow from other aspects of the franchise, what the format is going to be, or even who will be competing, but with the information we have so far, we know that it will be unforgettable. Is it February yet?