Rachel Lindsay Lived It Up At The NBA Finals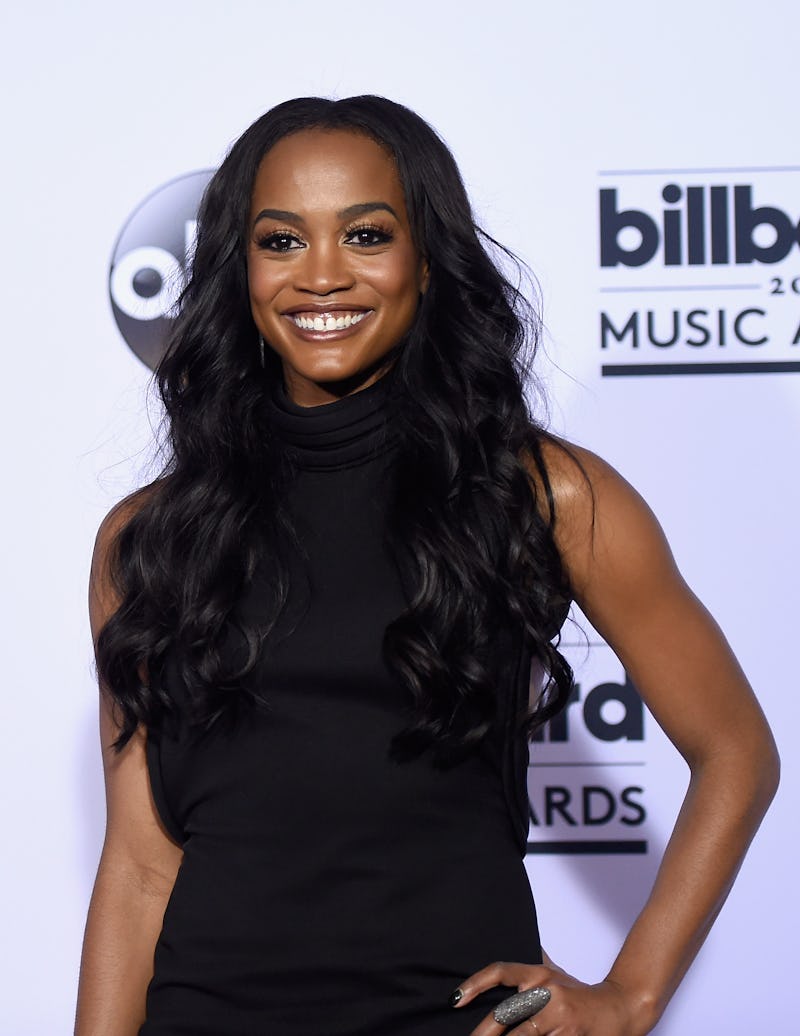 David Becker/Getty Images Entertainment/Getty Images
Even though Rachel Lindsay hasn't actually confirmed the report that she dated NBA player Kevin Durant back in the day while they both attended the University of Texas at Austin, the crossover Bachelorette and basketball fans were surely pumped Monday night, because Rachel was present for the last game of the NBA finals.
Based on her social media posts, it was clear that Rachel and her former Bachelor costar Whitney Fransway were rooting for the Golden State Warriors. Yes, the team Rachel's (possible) ex was playing for and won the championship with. I wonder if they talked at all before or after the game. I have to assume that he was very focused beforehand and that engaging in conversation with a (possible) former love interest isn't the ideal way to prepare for a big game, but maybe they spoke after. Maybe she sent a "good luck" or "congratulations" text his way? Or maybe Rachel just had tickets for the ultimate crossover of some of ABC's most-watched programming: The Bachelorette and the NBA Finals.
Obviously, I'll probably never get a confirmation on whether not there was any interaction between KD and Rachel, but at least the Bachelorette blessed her fans by documenting her time at the game on Instagram.
Whether you were into the Finals or not, you have to admit that it would be so fun going to a basketball game with Rachel. She clearly had the time of her life.
If Rachel couldn't watch herself on ABC, then she might as well go to the game that's airing in her Bachelorette time slot. Makes sense to me. #BigRachMondays.
Rachel really is the people's Bachelorette taking public transportation to the big game.
Did you even go to the game if you didn't take a selfie or two?
Whether or not she was supporting the Warriors because of Kevin Durant, it's clear that Rachel was excited for the win and having a great time in her post-Bachelorette life.